Customer Reviews
06/02/2021
Susan P.

United States
Definitely Bold
I have all the pinrose fragrances and love them. Bold Soul fragrance is a bit stronger scent and you don't need a lot . A little goes a long way!
04/22/2021
Brianne M.

United States
Bold Soul is confidence in a bottle!
Want a scent that's feminine, confident, creative and bold without being over-powering? Check out bold soul!! It's a head turner and statement maker... This scent is floral, a little sweet and grounded. Love the combo of tuberrose and blackberry!! This scent adventurous, fun and would be perfect for a date or night out. I'm excited to have it in my collection!
04/15/2021
Rebecca G.

United States
Beautiful
I like the fruity opening of this perfume. The vanilla gives it a good foundation, but isn't overpowering the other notes.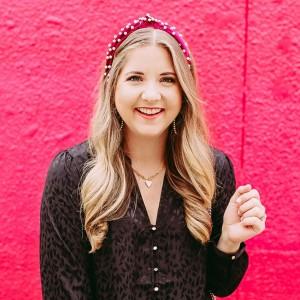 A
04/15/2021
Angela

United States
The perfect date night frangrance!
Bold Soul is the perfect addition to my fragrance wardrobe. It's feminine and floral but not overpowering and still warm. It's perfect for date night or any time you need a little confidence boost!
04/14/2021
Linsey

United States
Addicted
I am so in love with Bold Soul! I normally don't wear floral but this is so unique and addicting. It's warm, creamy with a touch of blackberries. I get so many compliments and I can't stop grabbing this one each day. The scent also lasts longer then any other perfume I have! I spray in the morning and by late evening it's still there. I think of a breezy summer evening sipping a blackberry mojito while on the patio downtown. This is a forever perfume in my collection!