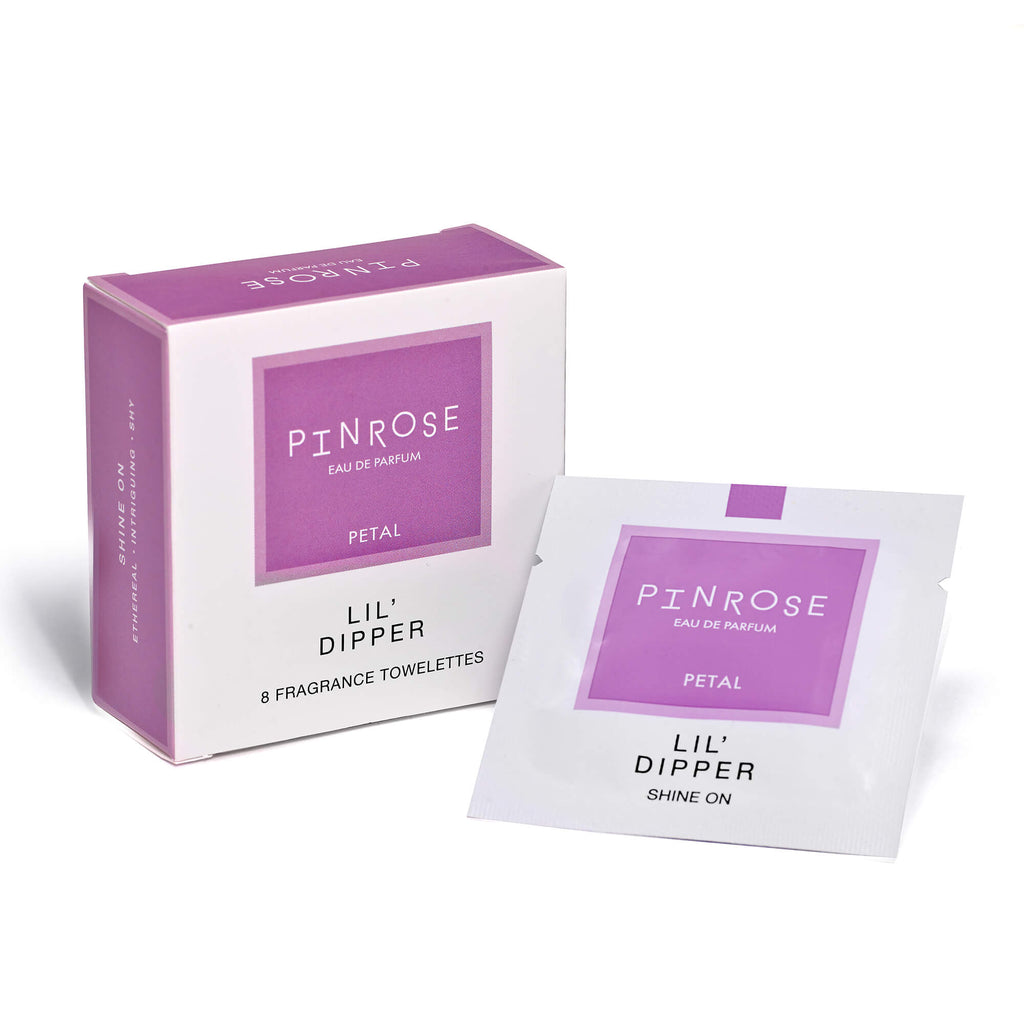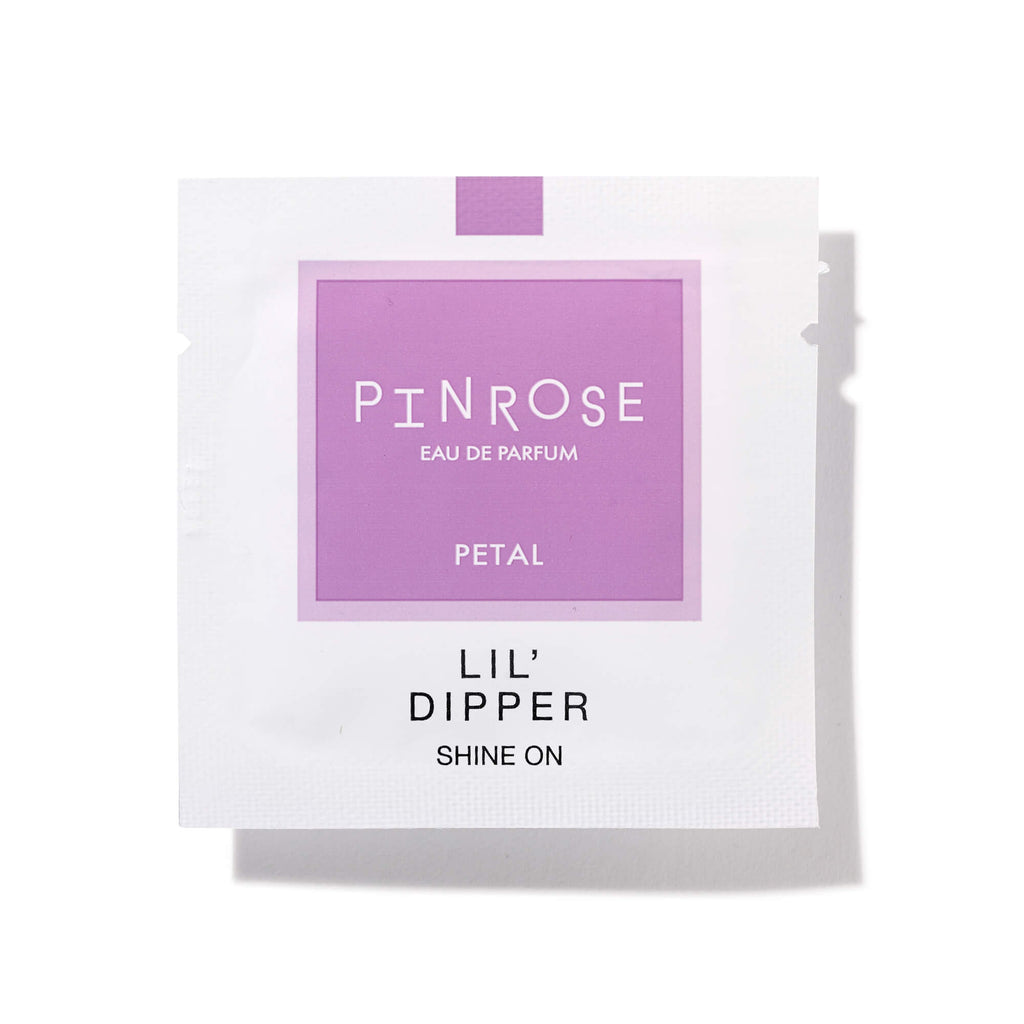 Lil' Dipper Petal Kit 8 Count
Product Description
A provocatively luminous scent, Lil' Dipper pays homage to the sensitive, quiet girls whose inner worlds glow brighter than a night sky brimming with stars. Wear this powdery lavender and lemon peel beauty and let your spirit shine on.
What is it?
The perfect way to discover your favorite PINROSE perfumes!

What's a petal?
A petal is an innovative way to enjoy PINROSE perfumes; each one contains the perfect dose of fragrance on an ultra-portable towelette.

How do I use them?
Petals are easy to use – just rub the towelette wherever you usually apply perfume.
Layer and play with abandon! Ideal for handbags, gym bags and travel – nothing to break or spill. Petal Kits make fabulous gifts for the fragrance lover.
Inspiration
Ingredients
Return Policy
We want you to be happy with your purchase. If for any reason you need to return your product, please contact us at nosey@pinrose.com.