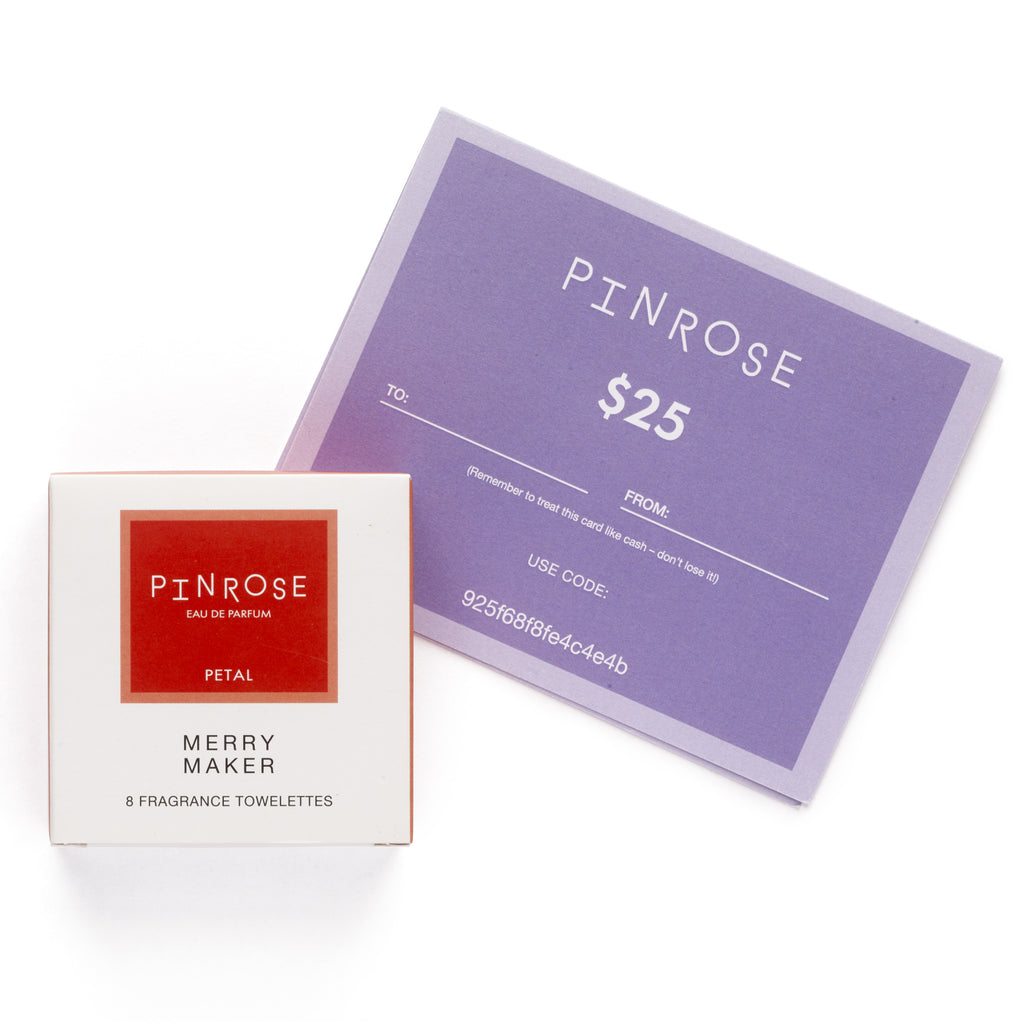 8-Petal Kit + $25 Gift Card Bundle -
Bold Soul
Product Description
8 PINROSE petals in your choice of every PINROSE scent + an always-loved gift card.
What's a Petal?
A petal is an innovative way to enjoy PINROSE perfumes; each one contains the perfect dose of fragrance on an ultra-portable towelette made with a biodegradable substrate.
Return Policy
We want you to be happy with your purchase. If for any reason you need to return your product, please contact us at nosey@pinrose.com.