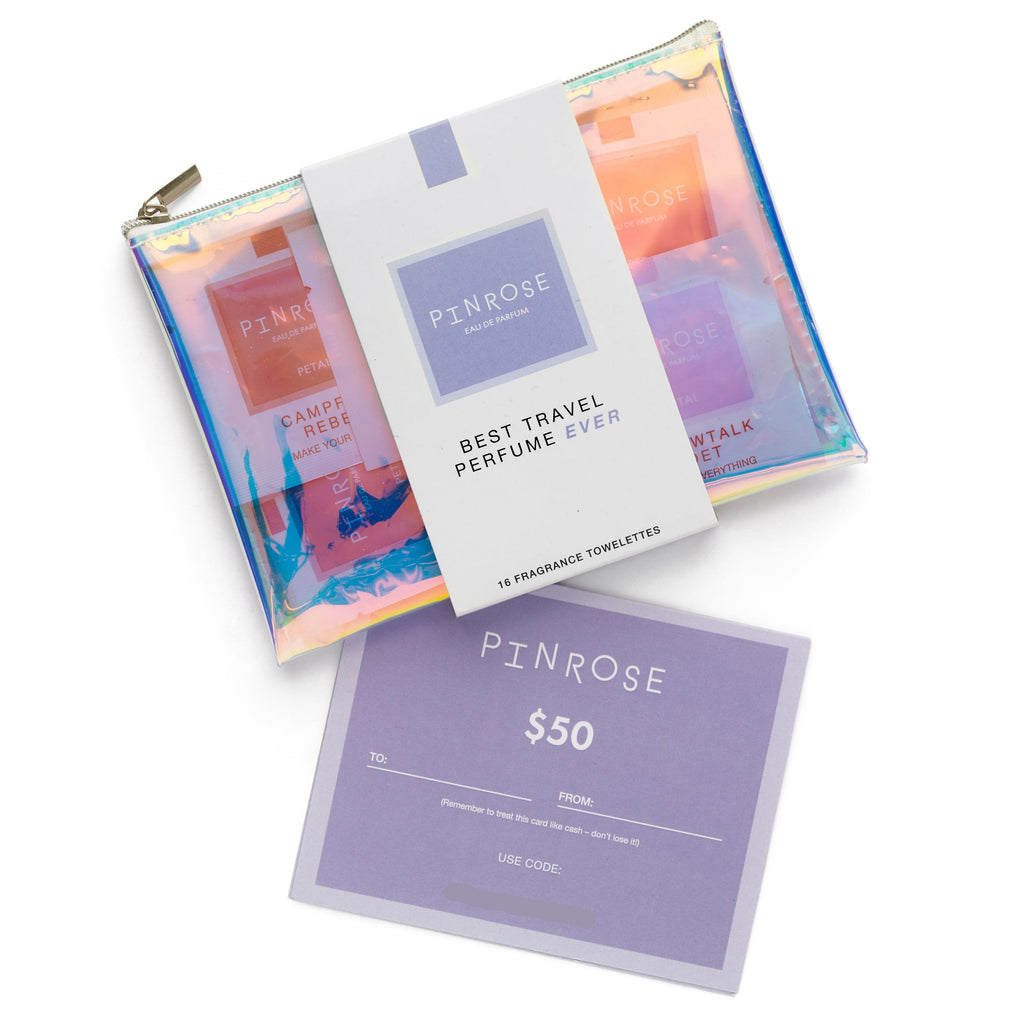 The Come Fly With Me Bundle -
$50
Product Description
16 of our most popular PINROSE Petals (fragranced towelettes) in a pretty and reusable iridescent pouch + a $25 or $50 gift card they can use on all things PINROSE.
Contains four (4) each of Secret Genius, Sun Saint, Bold Soul and Pillowtalk Poet eau de parfum Petals.

What's a Petal?
A petal is an innovative way to enjoy PINROSE perfumes; each one contains the perfect dose of fragrance on an ultra-portable towelette made with a biodegradable substrate.
Return Policy
We want you to be happy with your purchase. If for any reason you need to return your product, please contact us at nosey@pinrose.com.