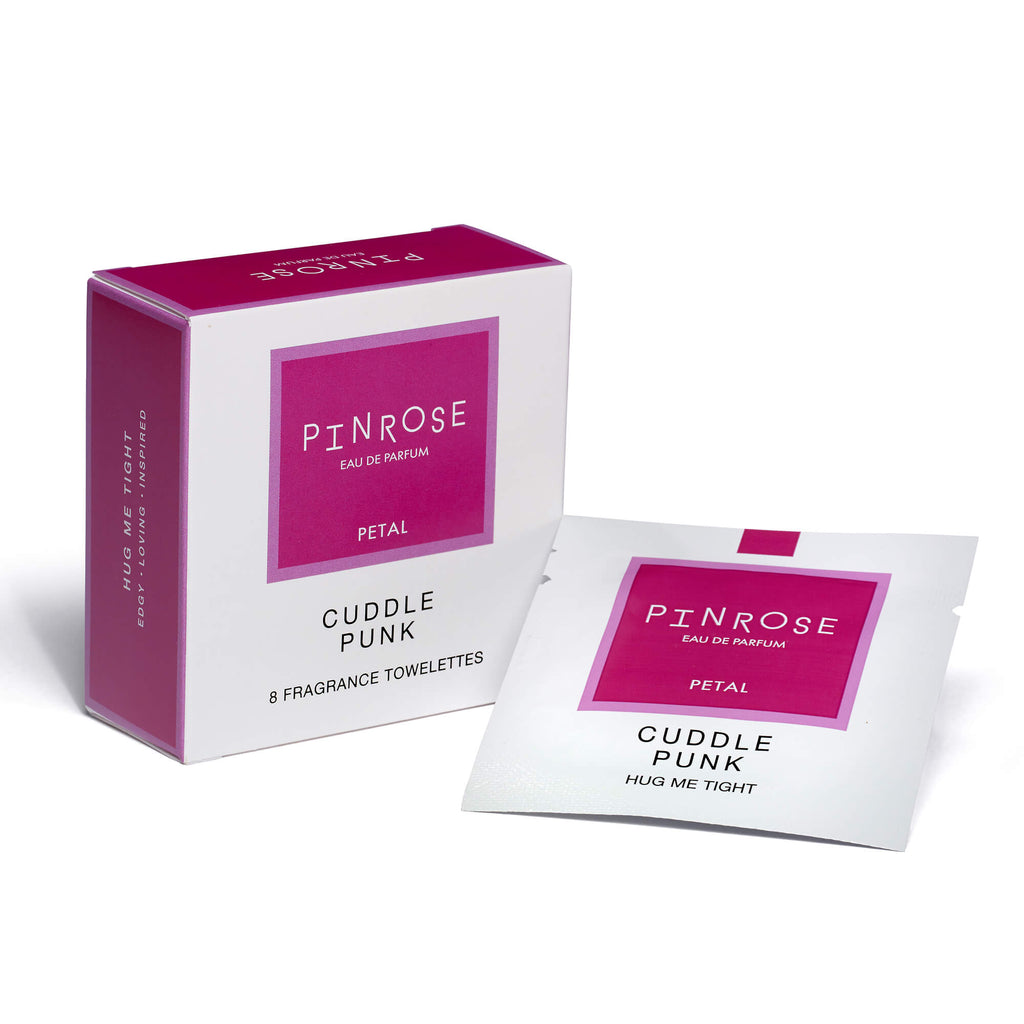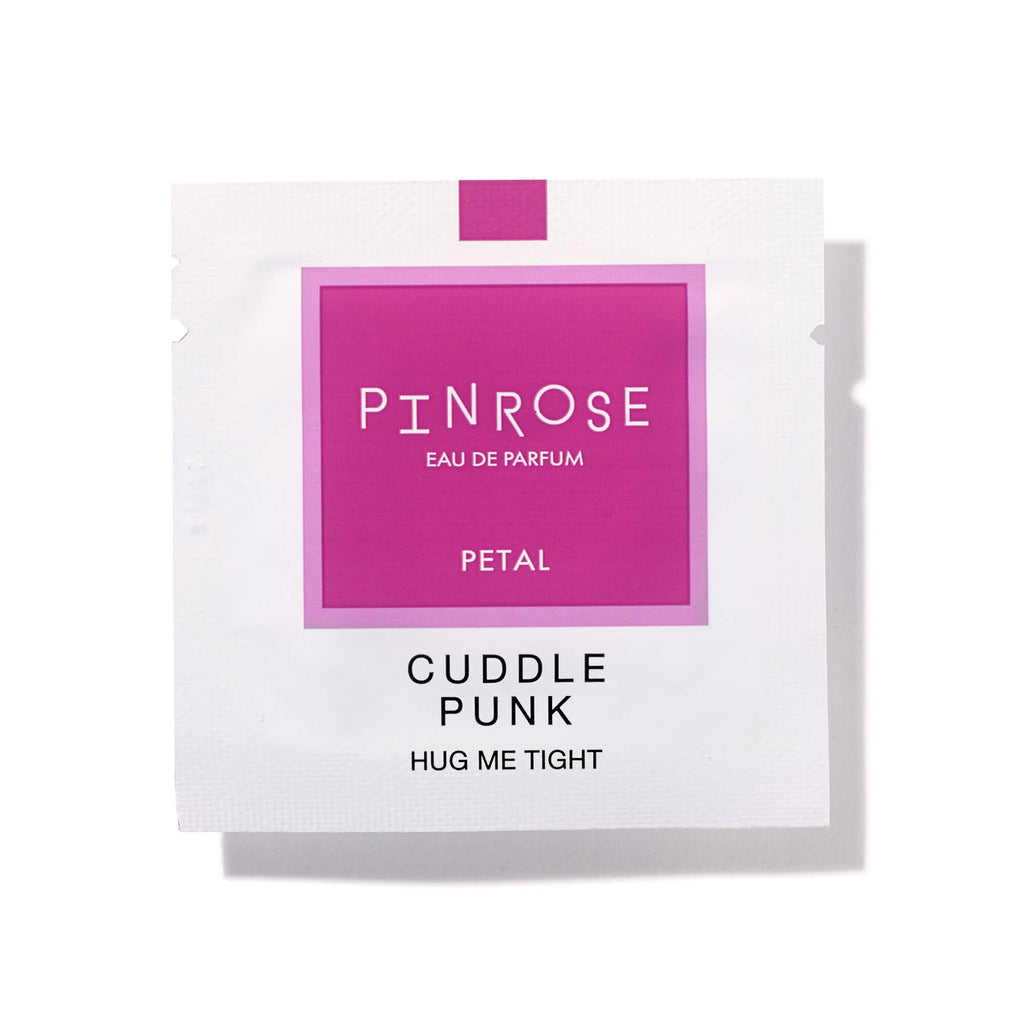 Cuddle Punk Petal Kit 8 Count
Product Description
A maverick mashup of sweet + spicy and aromatic + ecstatic that pays tribute to the Coachella carouser in everyone. Cuddle Punk feels like giddy love and affection, whispering "hug me tight" when you'd rather not shout over the music.
What is it?
The perfect way to discover your favorite PINROSE perfumes!

What's a petal?
A petal is an innovative way to enjoy PINROSE perfumes; each one contains the perfect dose of fragrance on an ultra-portable towelette.

How do I use them?
Petals are easy to use – just rub the towelette wherever you usually apply perfume.
Layer and play with abandon! Ideal for handbags, gym bags and travel – nothing to break or spill. Petal Kits make fabulous gifts for the fragrance lover.
Inspiration
Ingredients
Return Policy
We want you to be happy with your purchase. If for any reason you need to return your product, please contact us at nosey@pinrose.com.
---
This perfume is delicious!!! I'm usually not into sweeter perfumes but this one balances perfectly!!! One of my new faves!!
Cuddle Punk is me
This fragrance is delightful and so unique. I love the name! I do wish it lasted longer, but I will get the travel spray too.
Not a scent for me
I decided to try this one out since I read mostly good comments on it. Personally I love sweet scents and I was guided towards buying this one due to some of the reviews but when I tried it out it wasn't one of my favorites. It has a very prominent tobacco and black licorice scent to it all which is pretty strong at first but after a minute or so of it sitting it does smell a little sweeter but again since the smell of tobacco and black licorice is so strong that's what kind of did it for me. Although I thought it would be perfect to wear if you were to go out and sit at a cigar lounge. So it's not terrible but not a scent I would personally go for.
Cuddle punk is a very interesting fragrance. There are key notes which I would expect to come through, however it's the lesser known fragrance notes that make their debut in this special lovely fragrance.
Cuddle Punk is a Unique Fragrance
I've worn Cuddle Punk for three years or more. Since my first introduction to the scent, when it was sold at Sephora. I have introduced the fragrance to a Ulta employee, who is well-versed in fragrances, she found the scent to be quite unique and asked were did I purchase it. Therefore, Cuddle Punk has become my signature, fragrance.
Mood lift
This is a fun bright summer sent. Citrus, softly-spicy, berry note that smells shower fresh. Happy and bright! Easy everyday wear.
underrated!
i can't believe this doesn't have more reviews! it's an absolutely delicious apricot scent (better than other fragrances with apricot in the name, imo...) i was able to try every scent with the sampler pack and it was by far my favorite. i couldn't stop smelling my wrist, which is how i know it's worth buying-- i have to be OBSESSED with myself when i wear it. i tried it in the winter and it was warm and cozy, but i'm looking forward to trying it in the warm-weather scent.
Great addition to my fragrance rotation
I have been using Treehouse Royal and Gilded Fox for years. Cuddle Punk is a great addition to my Pinrose rotation. Was not sure what to expect due to the name, but you won't be disappointed. Enjoyed it all day transitioning from work to date night. My husband really loved it, too!
Cuddle punk
This smells really good on my husband . So I would say if women like it then it's more A unisex scent. I bought this for my husband