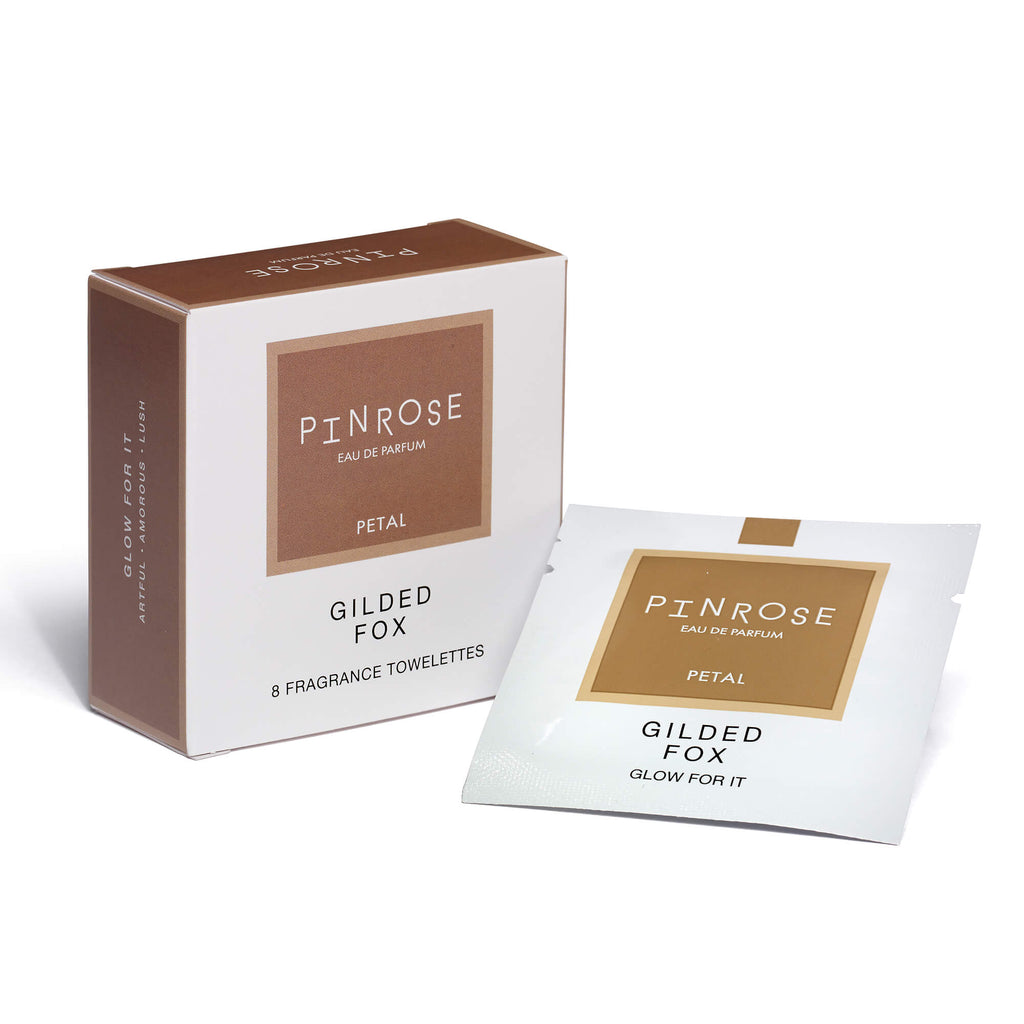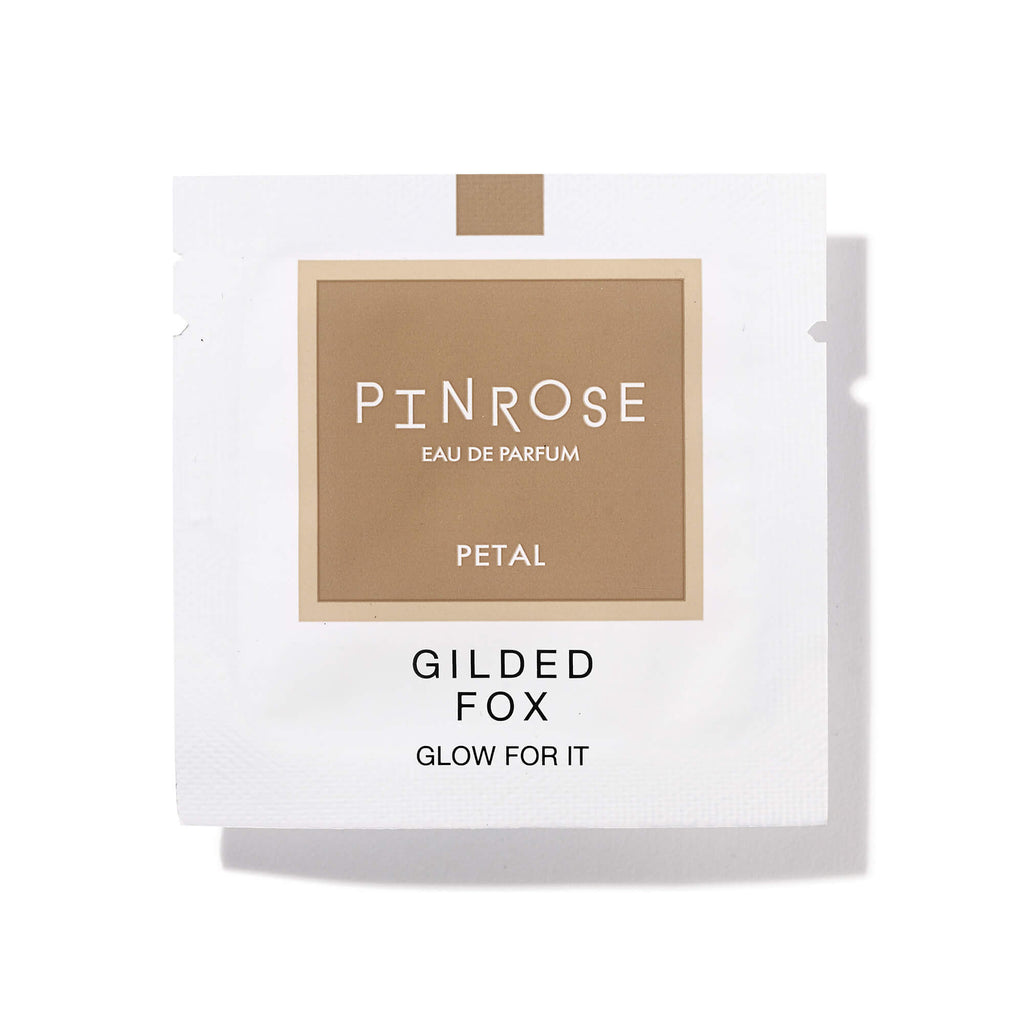 Gilded Fox Petal Kit 8 Count
Product Description
Puffs of powdered cocoa mingle with sultry spices and sweet buttered rum in the irresistible molten gold that is Gilded Fox. Hypnotic and delicious, it's apropos for nearly any situation, be it a night on the town or a bedtime story. Swipe like a fox and glow for it.
What is it?
The perfect way to discover your favorite PINROSE perfumes!

What's a petal?
A petal is an innovative way to enjoy PINROSE perfumes; each one contains the perfect dose of fragrance on an ultra-portable towelette.

How do I use them?
Petals are easy to use – just rub the towelette wherever you usually apply perfume.
Layer and play with abandon! Ideal for handbags, gym bags and travel – nothing to break or spill. Petal Kits make fabulous gifts for the fragrance lover.

Inspiration
Ingredients
Return Policy
We want you to be happy with your purchase. If for any reason you need to return your product, please contact us at nosey@pinrose.com.
---
Heavenly
Like a warm comfy cup of coffee wrapped in a blanket and someone is making caramel cookies near by.
Soft Sexy Gorgeous Fragrance
Gorgeous fragrance, sweet mysterious sexy gourmand., perfect date night. Layers beautiful with a vanilla lotion. Not overly strong, but lasts a good 8 hours.
My favorite scent
Long lasting and lovely scent. Got both this and the secret genius from pinrose. So far, those are the only two scents that I can tolerate. I'm usually not a perfume person.
they keep sending my order to the wrong address and keep taking my money
had it before love it
you shipped it to the wrong address i need it fixed to send to my address 107 Buswell Ave NE Palm Bay Fl 32907
The perfect gourmand.
I'm very sensitive to any artificial fragrances but was overjoyed to find that this one does not give me a headache at all! Definitely the most "clean" perfume brand I've tried. The Gilded Fox is the perfect gourmand scent. Not too sugary sweet like a cheap vanilla sugar body spray but just the right amount of sweetness with earthy undertones that give it more complexity. People will be wondering what you're wearing for sure!
All the compliments!!
This is by far my favorite perfume, I get compliments every single time I wear it. It just smells so rich and sweet, but not overpowering, and it's so perfect for everyday wear. I love it!
Gilded Fox!
Fave fragrance from PINROSE. The cocoa and caramel scents are great.
Great gourmand
I love a good gourmand, and this one is excellent. I tried it as a petal and enjoyed smelling it as the day revealed the layers in this fragrance. If you want people to attract attention with your perfume, wear this one!
Can't stop sniffing myself
I did not expect to love this and I can't get enough. It is a rich chocolate-like scent but not in a foody way. Long lasting on me.