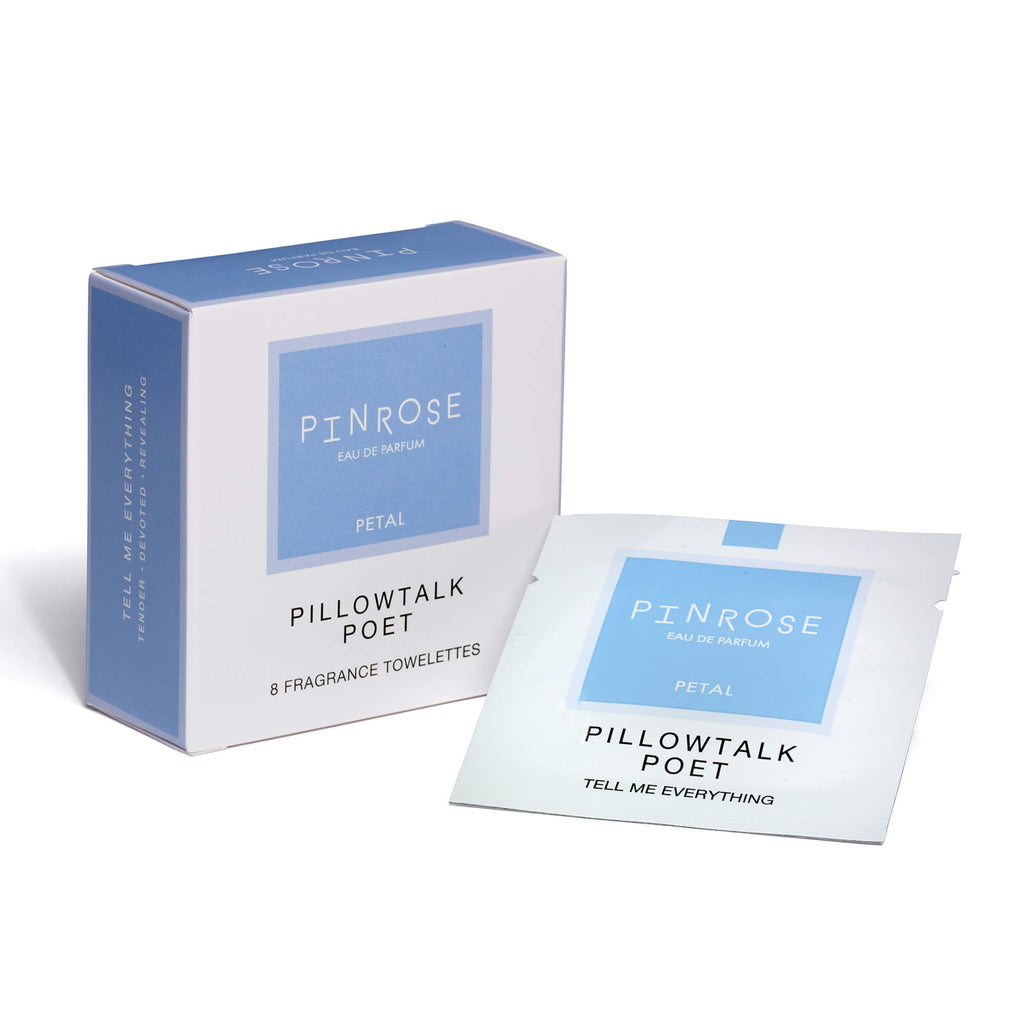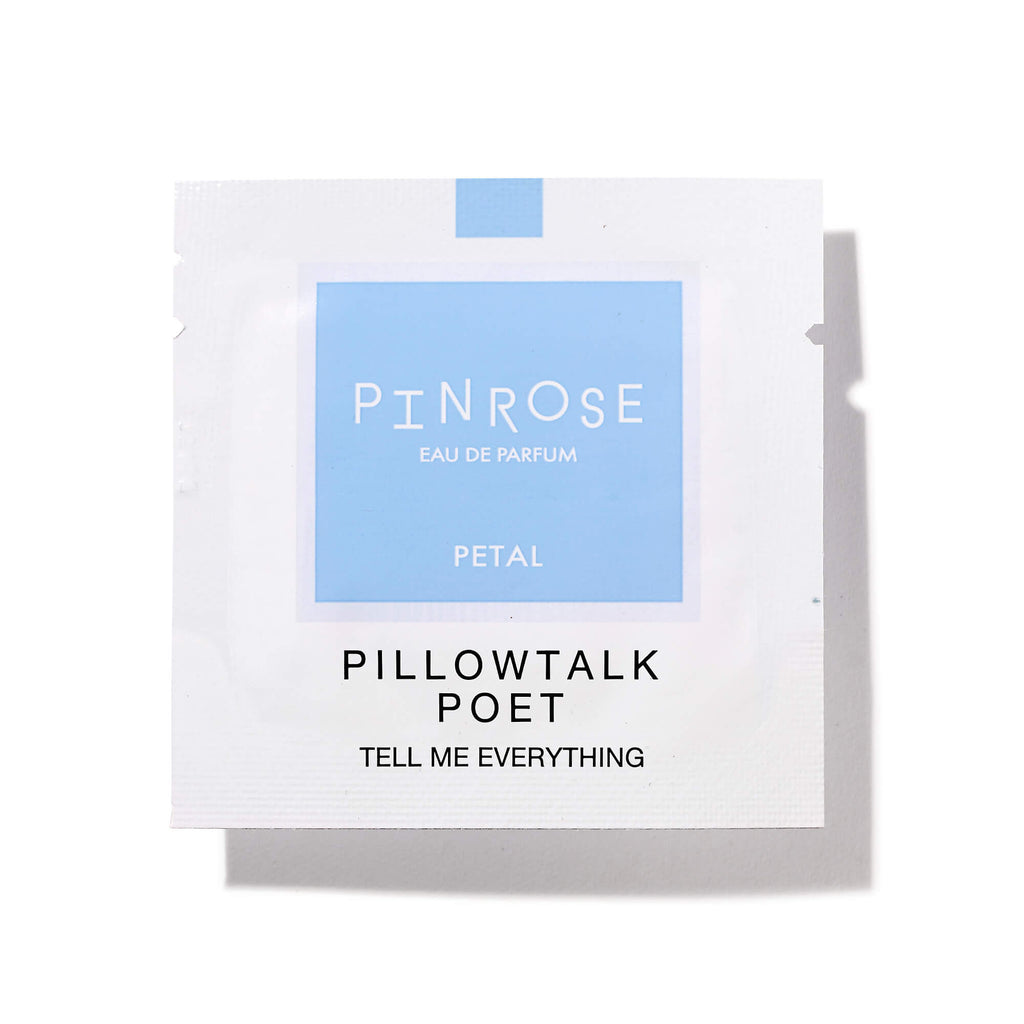 Pillowtalk Poet Petal Kit 8 Count
Product Description
The fragrance equivalent of sexily disheveled bedhead, the comfortable-in-your-own-skin scent of Pillowtalk Poet is made for close encounters and rainy afternoons in bed. Now, lie back and tell me everything.
What is it?
The perfect way to discover your favorite PINROSE perfumes!

What's a petal?
A petal is an innovative way to enjoy PINROSE perfumes; each one contains the perfect dose of fragrance on an ultra-portable towelette.

How do I use them?
Petals are easy to use – just rub the towelette wherever you usually apply perfume.
Layer and play with abandon! Ideal for handbags, gym bags and travel – nothing to break or spill. Petal Kits make fabulous gifts for the fragrance lover.
Inspiration
Ingredients
Return Policy
We want you to be happy with your purchase. If for any reason you need to return your product, please contact us at nosey@pinrose.com.
---
Love the smell and ease of the wipes. Definitely worth it as a trial.
It's a great idea in theory but I didn't care for the towelettes. I would prefer a spray. But the scents are amazing! Only didn't care for one
Love
This is my new go to sentI purchased this on a whim and love love love
Overall Okay**
Product came a few days earlier and was wrapped with 3 layers of bubble wrap, yay. However the perfume was leaking upon arrival, but there was no cracks in the glass so I'm not worried about future problems. Comes with 5 swatches of other Pinrose scents! It's like what the product described, just a little hiccup. Smells slightly different than the 8ml version but maybe it's just the heat in TX. It smells very close enough to not be a problem.**update: the packaging is different from the picture but it should still be the same amount. I changed the rating because this product only lasts 3 hours. The smaller version I have of the same scent lasts longer.
Recommended from my coworker..
My coworker always smells amazing and gets compliments on her perfume! She put me on Pinrose and Pillowtalk Poet smells very clean, natural, and refined. The ingredients and work ethic of the brand are also clean and hypoallergenic, so it's worth the money. The scent lasts for at least five hours on skin. If I spray it in my hair then it lasts all day until I shower the next day.
Love the scent
Love the scent.. but is quite pricey for the size.
Smell doesn't last long.
Beautiful smell. Just doesn't last long.
Most amazing soft scent, refreshing and soothing. Not over bearing and lasts all day.
Favorite
Pillow talk is amazing, refreshing and smells beautiful and elegant.