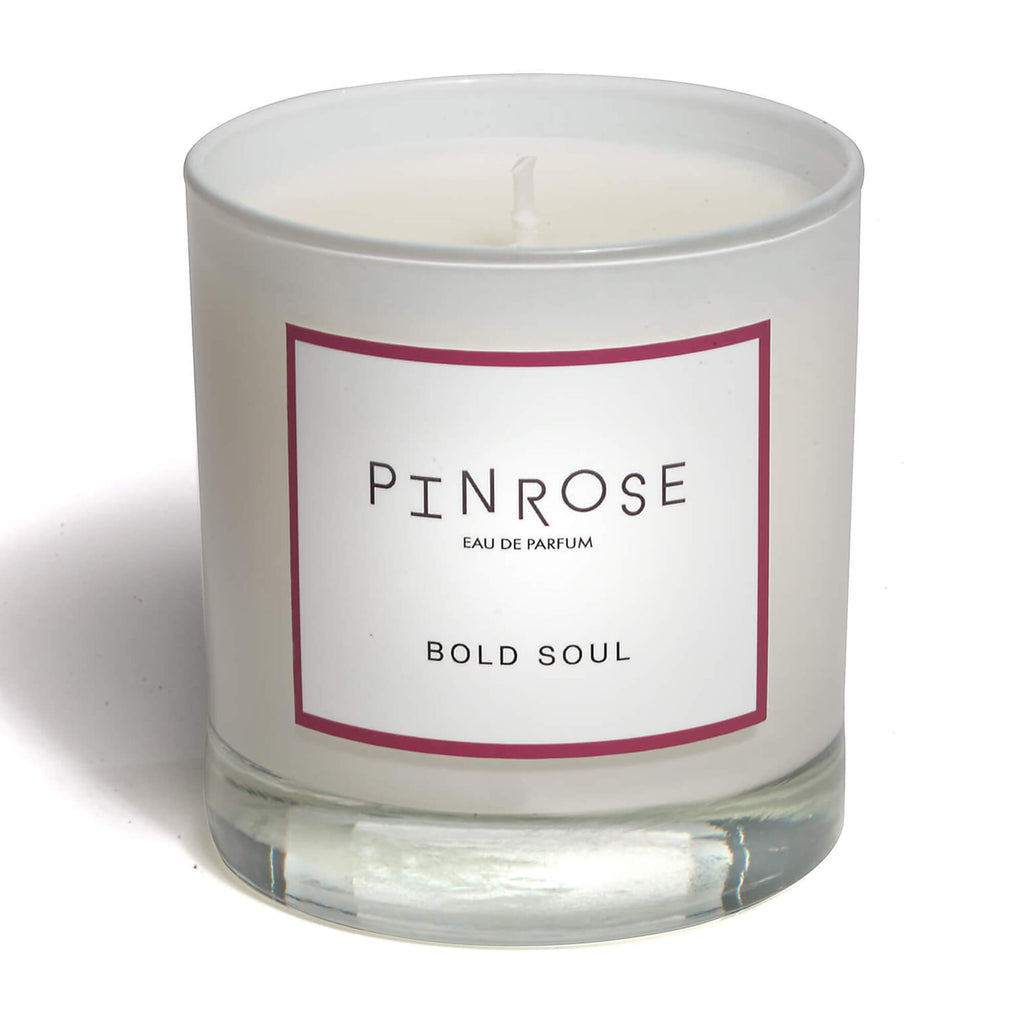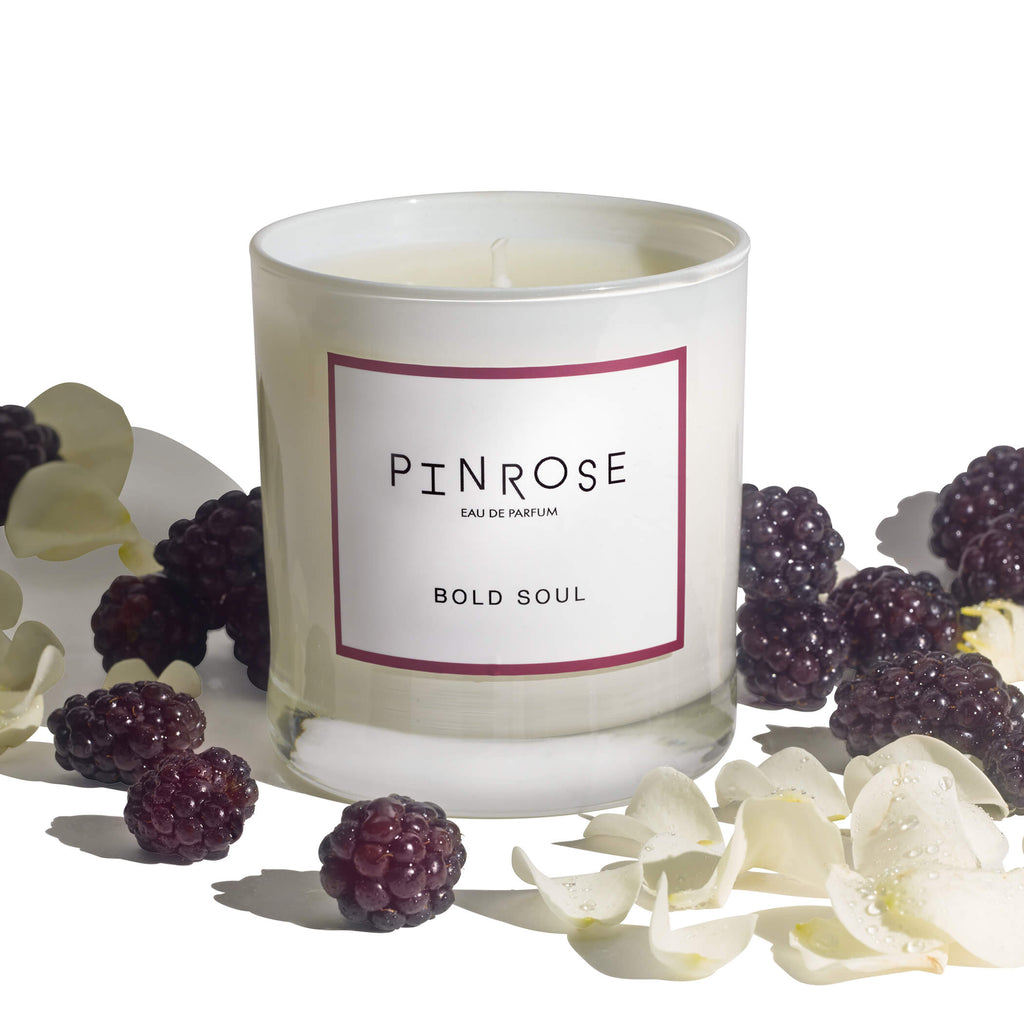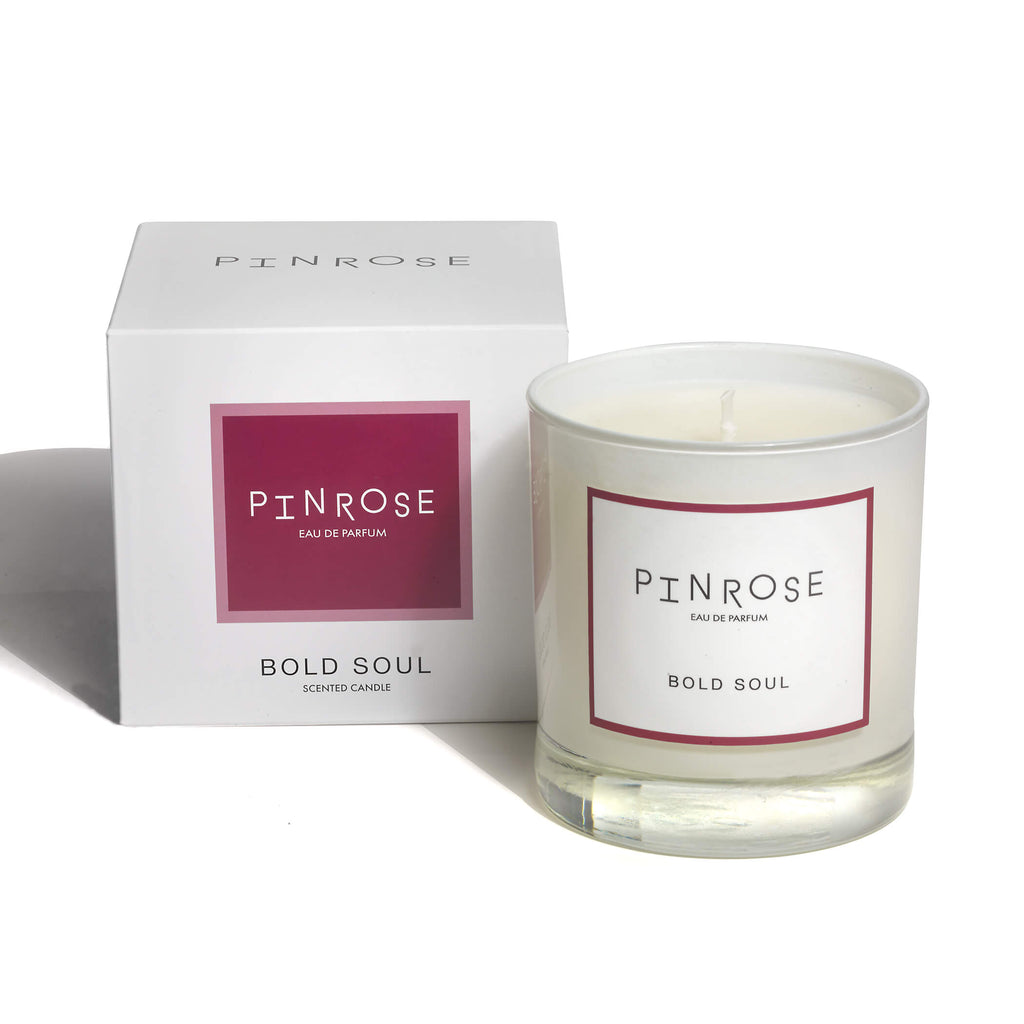 Product Description
She's a diva, a dynamo, your liquid get-up-and-go. Tangy crushed blackberry meets night-blooming tuberose and sweet Osmanthus in the scent equivalent of a peacock with colors ablaze, a Bold Soul set to seize the day.
- Size: 10.2 oz.
- Burn time: 90 hours
- 3.5" tall x 3.25" wide
- 100% cotton wick
- Apricot and Coconut Wax (no paraffins)
- Made in the USA 
Inspiration
Ingredients
Return Policy
We want you to be happy with your purchase. If for any reason you need to return your product, please contact us at nosey@pinrose.com.