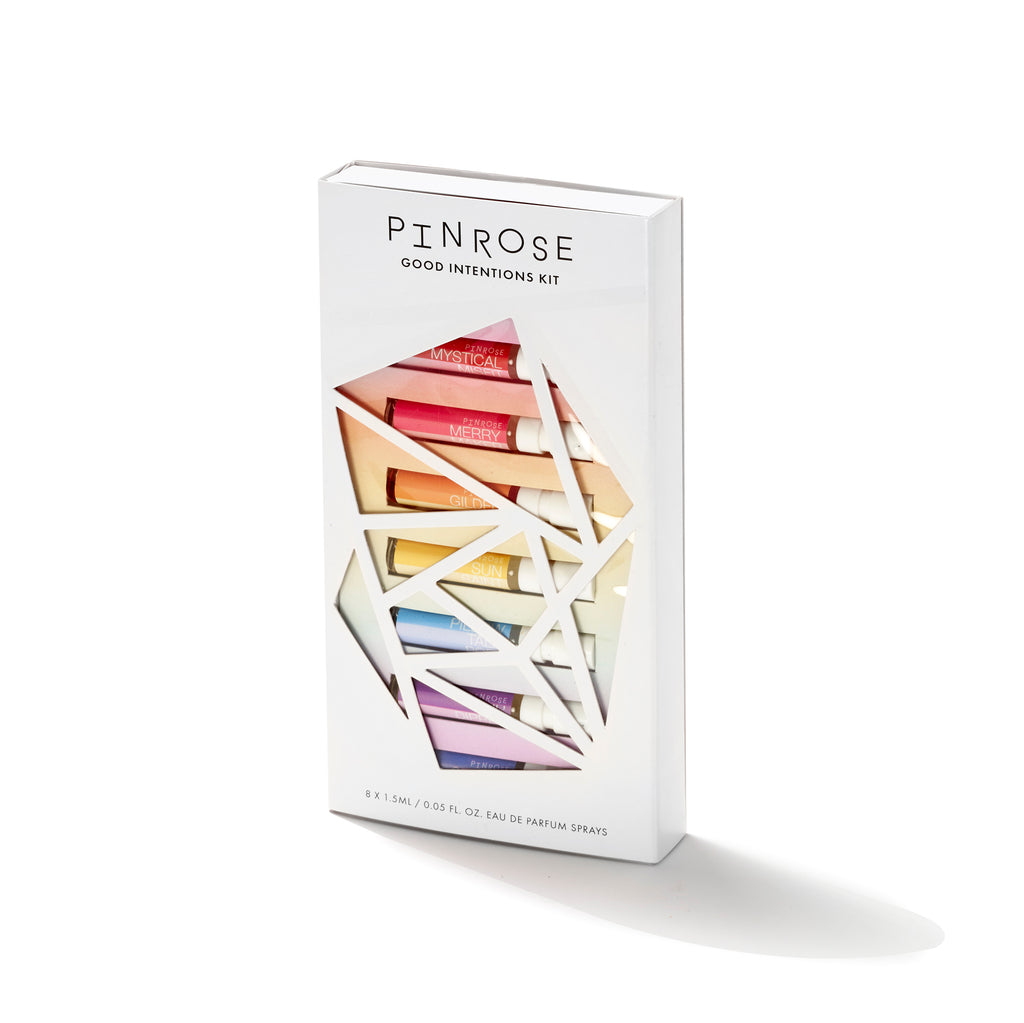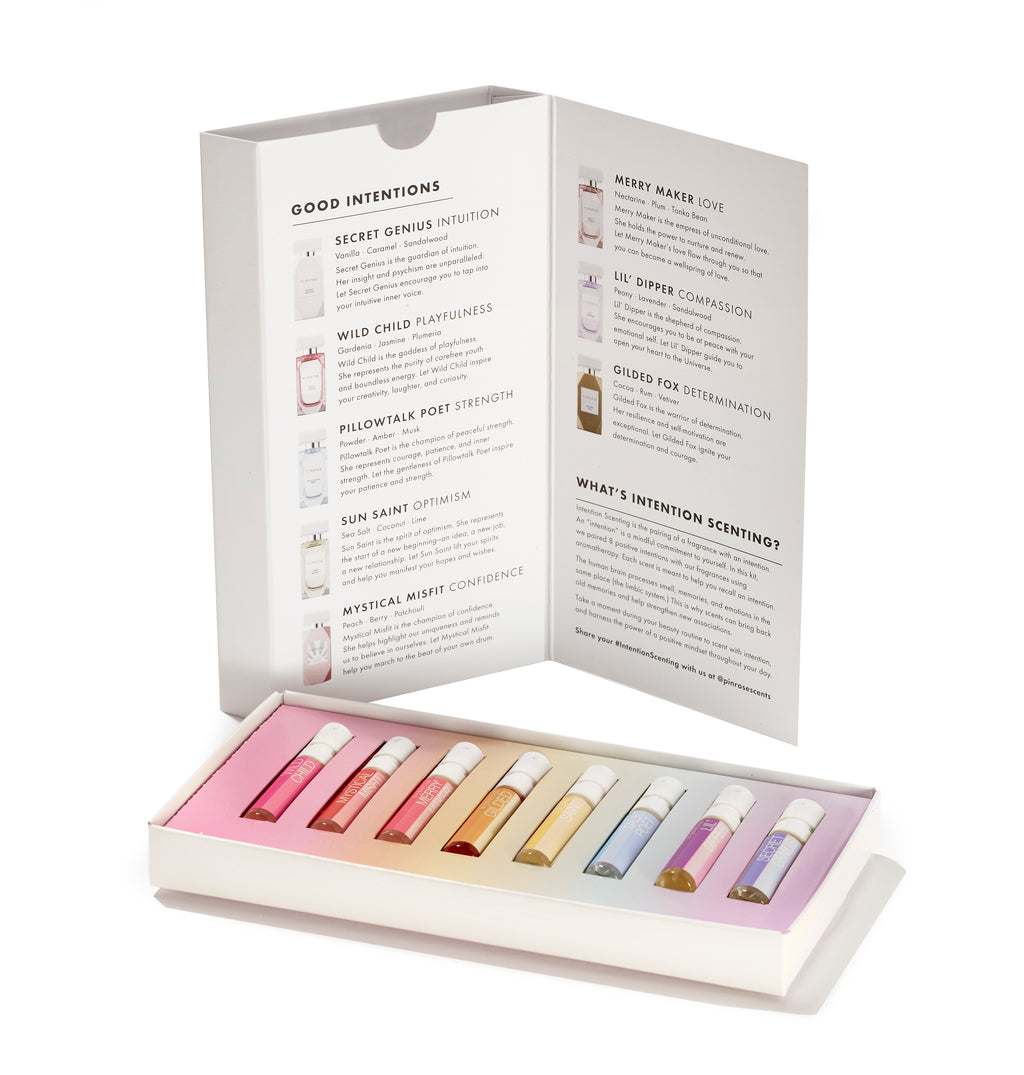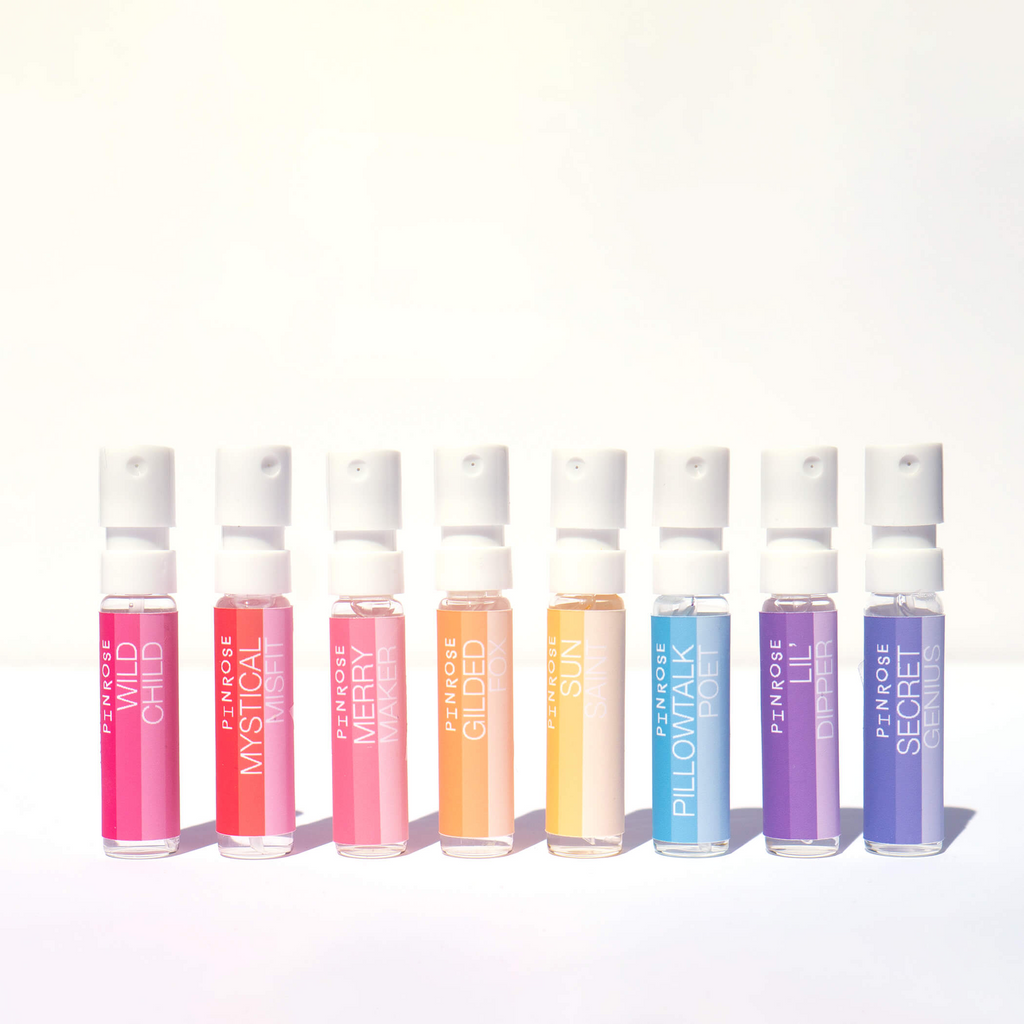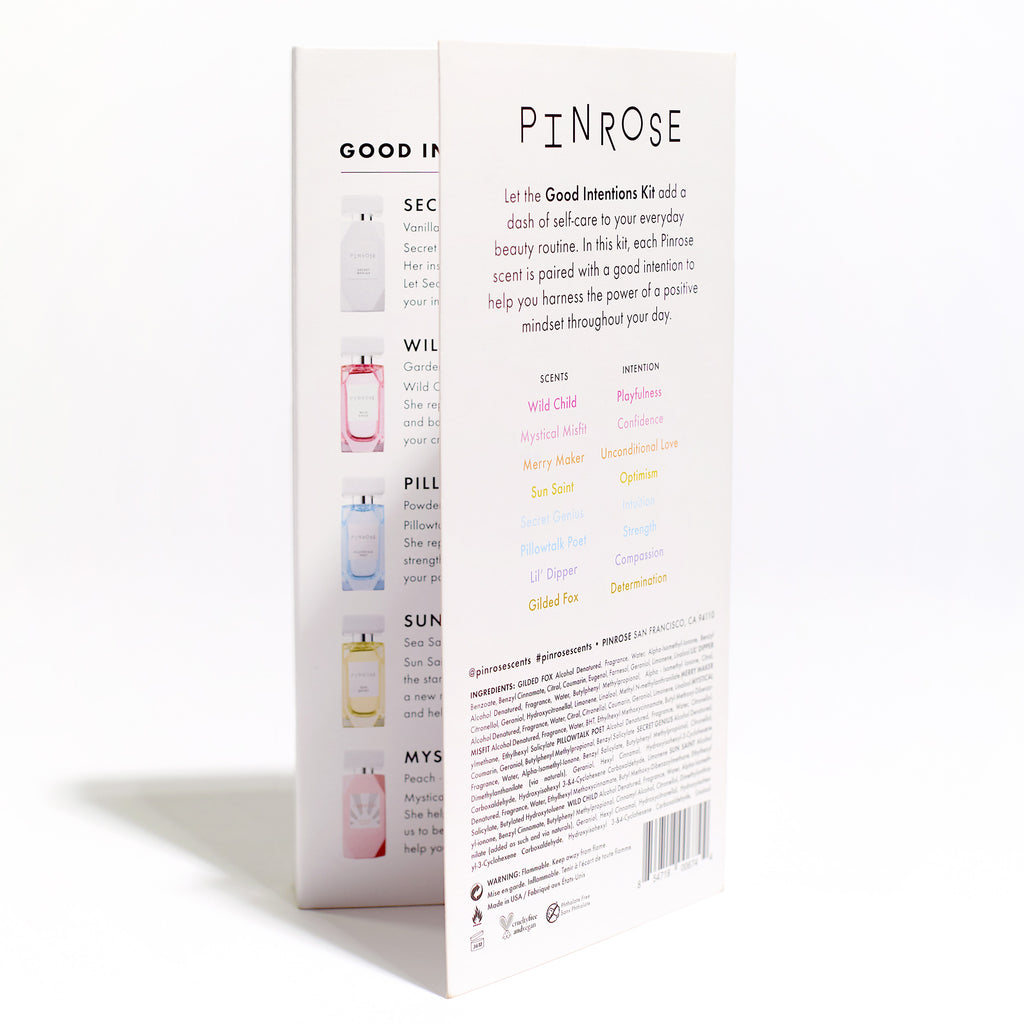 Product Description
8 x 1.5mL / 0.05 fl. oz. eau de parfum sprays
Discover 8 uplifting scents in this best-selling eau de parfum collection created from an elegant blend of clean, naturally sourced botanicals and designed to inspire a unique good intention. 
What is Intention Scenting: 
Intention Scenting is the pairing of a fragrance with an intention. An "intention" is a mindful commitment to yourself. In this kit, we paired 8 positive intentions with our fragrances using aromatherapy. Each scent is meant to help you recall an intention.
Return Policy
We want you to be happy with your purchase. If for any reason you need to return your product, please contact us at nosey@pinrose.com.