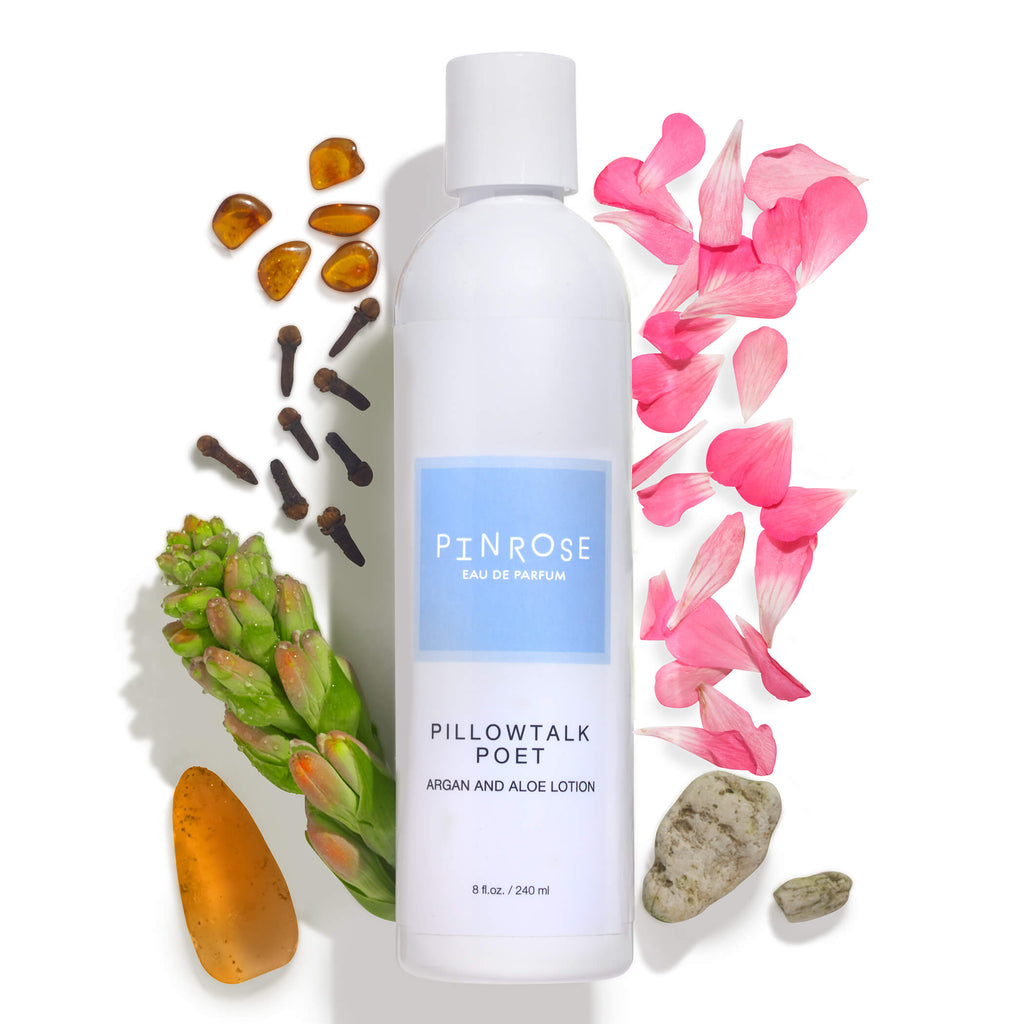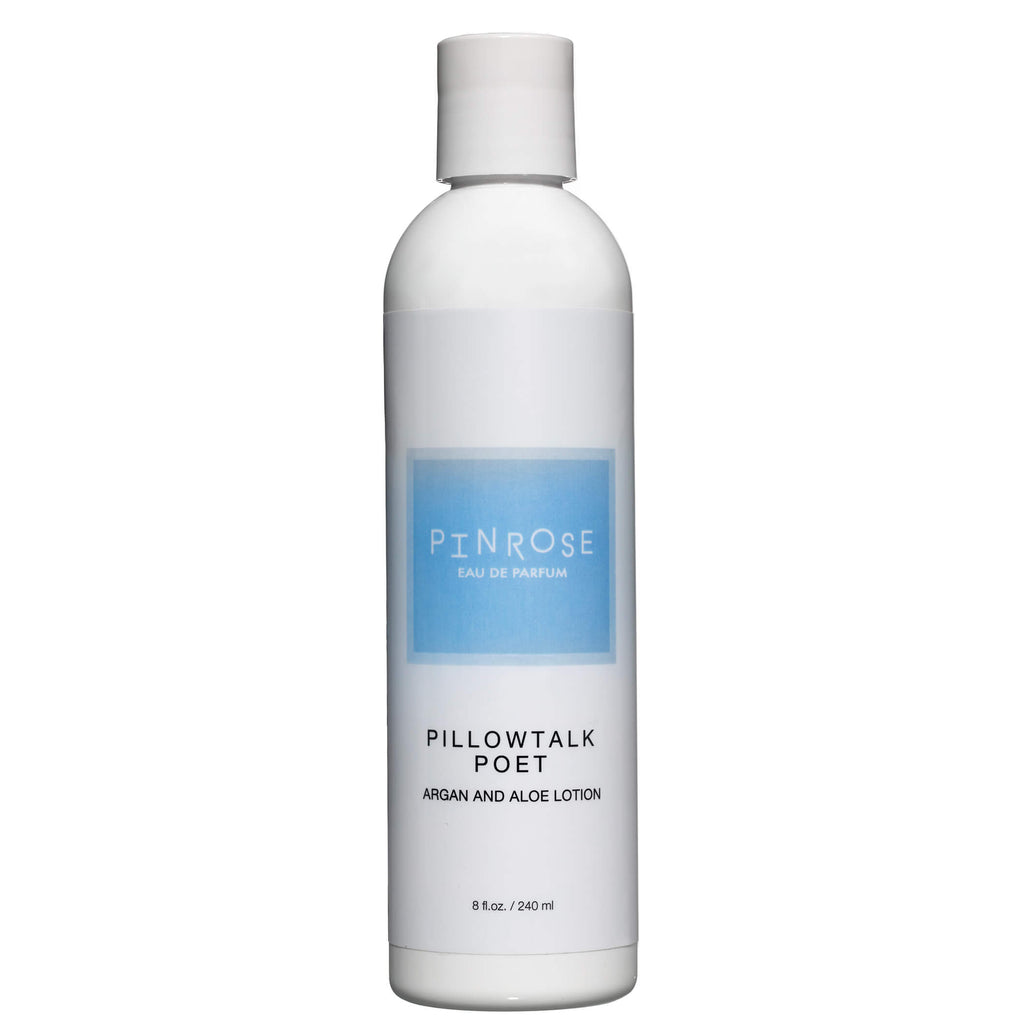 Product Description
ARGAN AND ALOE LOTION 8 fl. oz. / 240 ml
Now available in a luxurious body lotion, our coziest composition warms and comforts with notes of powder, ambergris and musk.
Deeply moisturizing but never greasy, this indulgent formula nurtures and pampers with Argan Oil, Aloe, Shea Butter, Jojoba Oil and Organic Green Tea whilst wrapping your skin in the sheer and sexy skin scent of Pillowtalk Poet. 
Inspiration
Ingredients
Return Policy
We want you to be happy with your purchase. If for any reason you need to return your product, please contact us at nosey@pinrose.com.