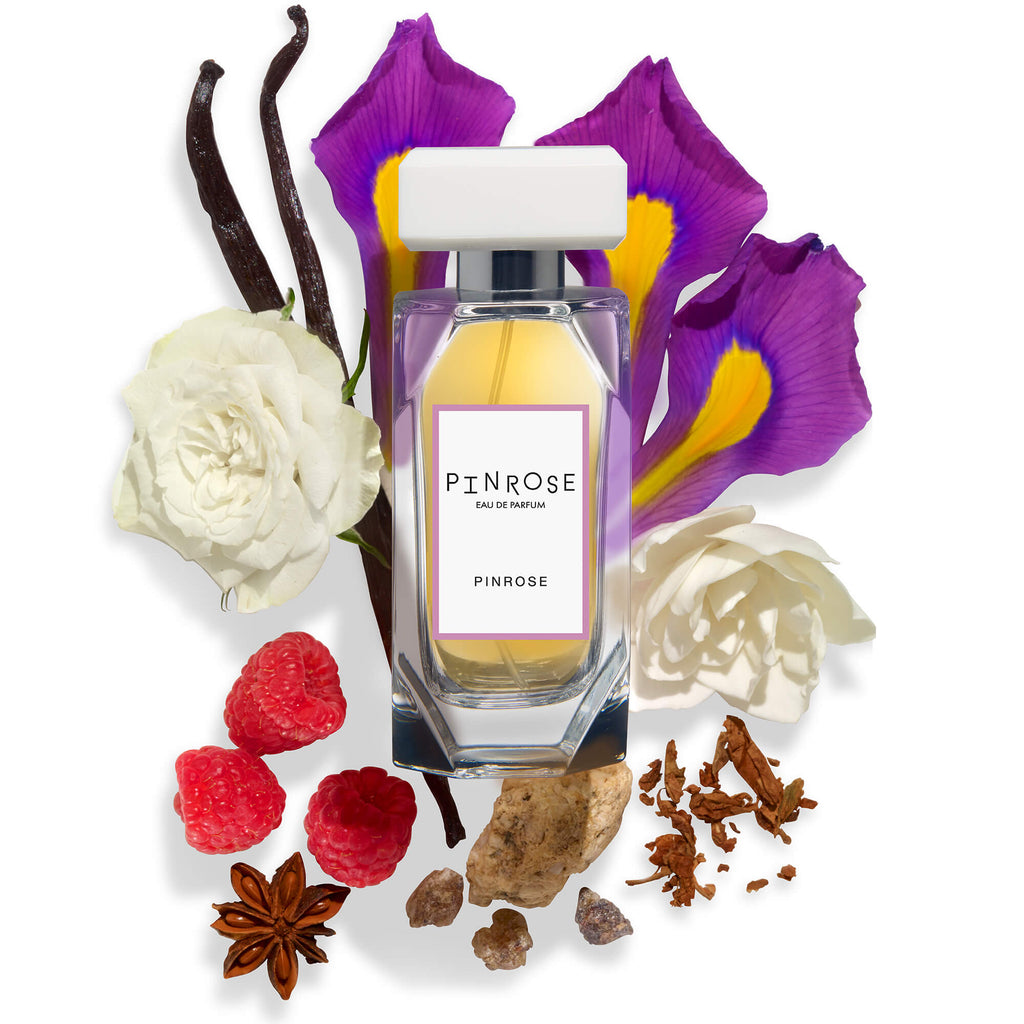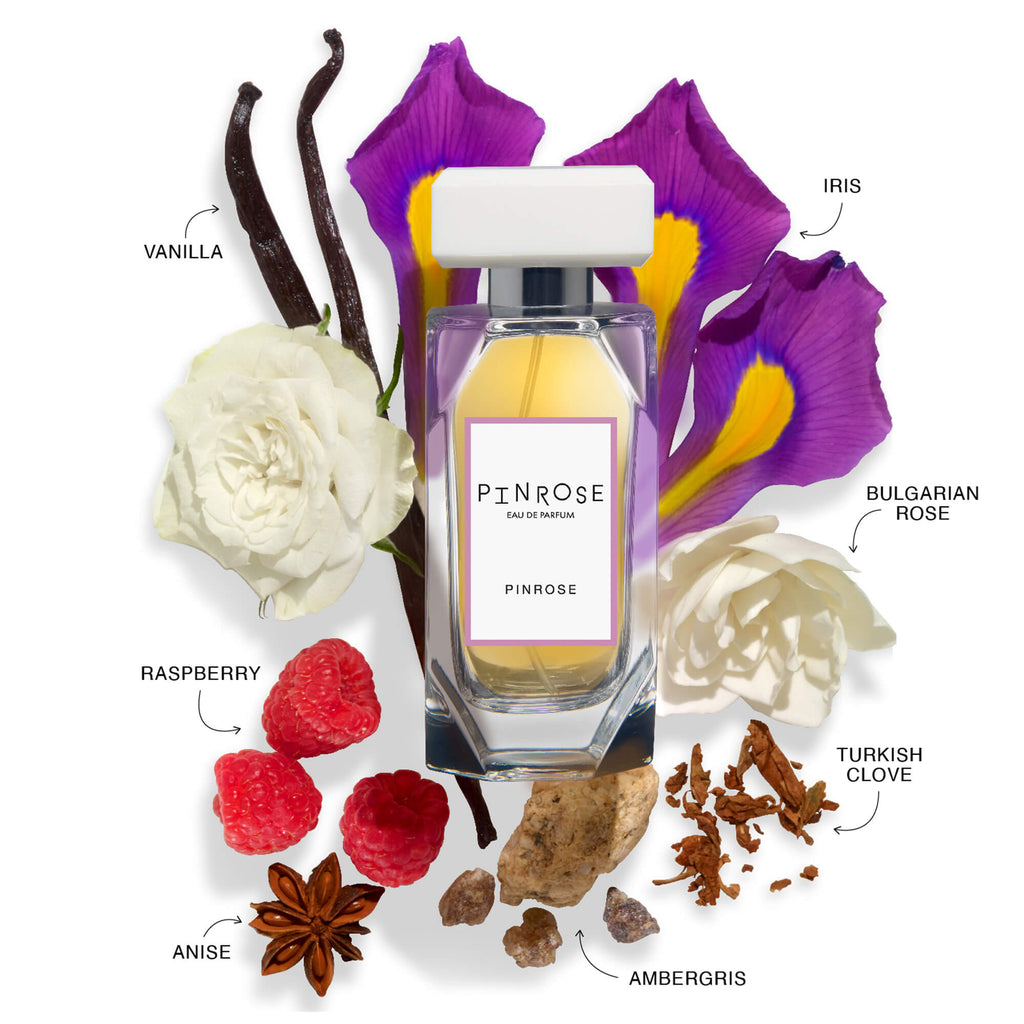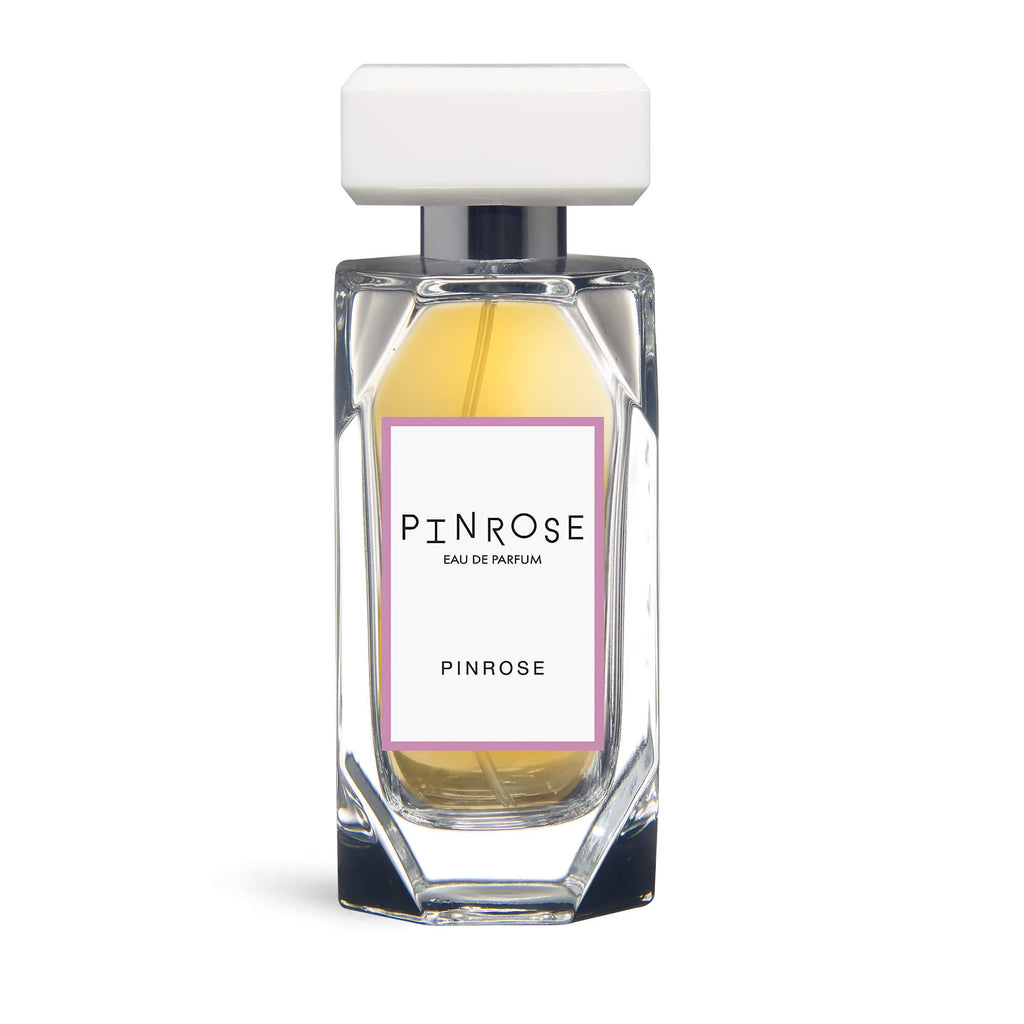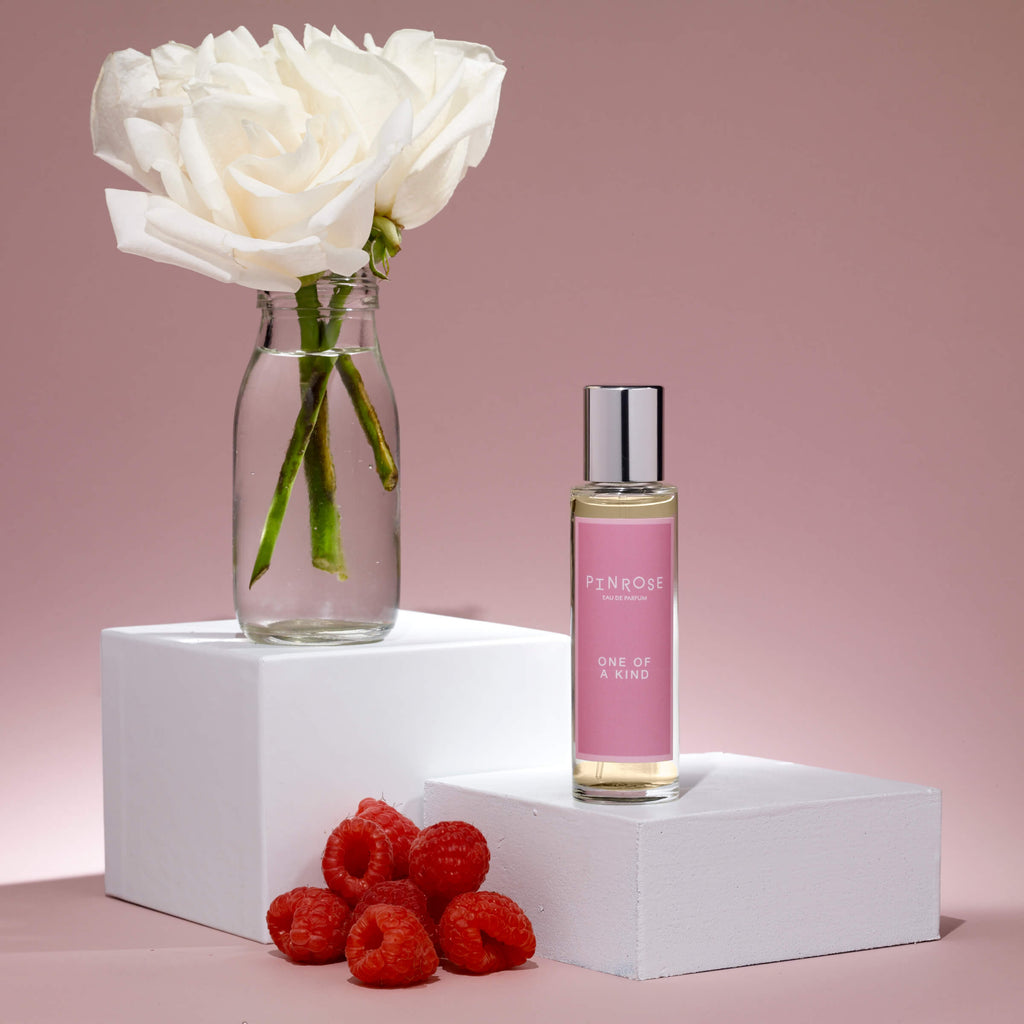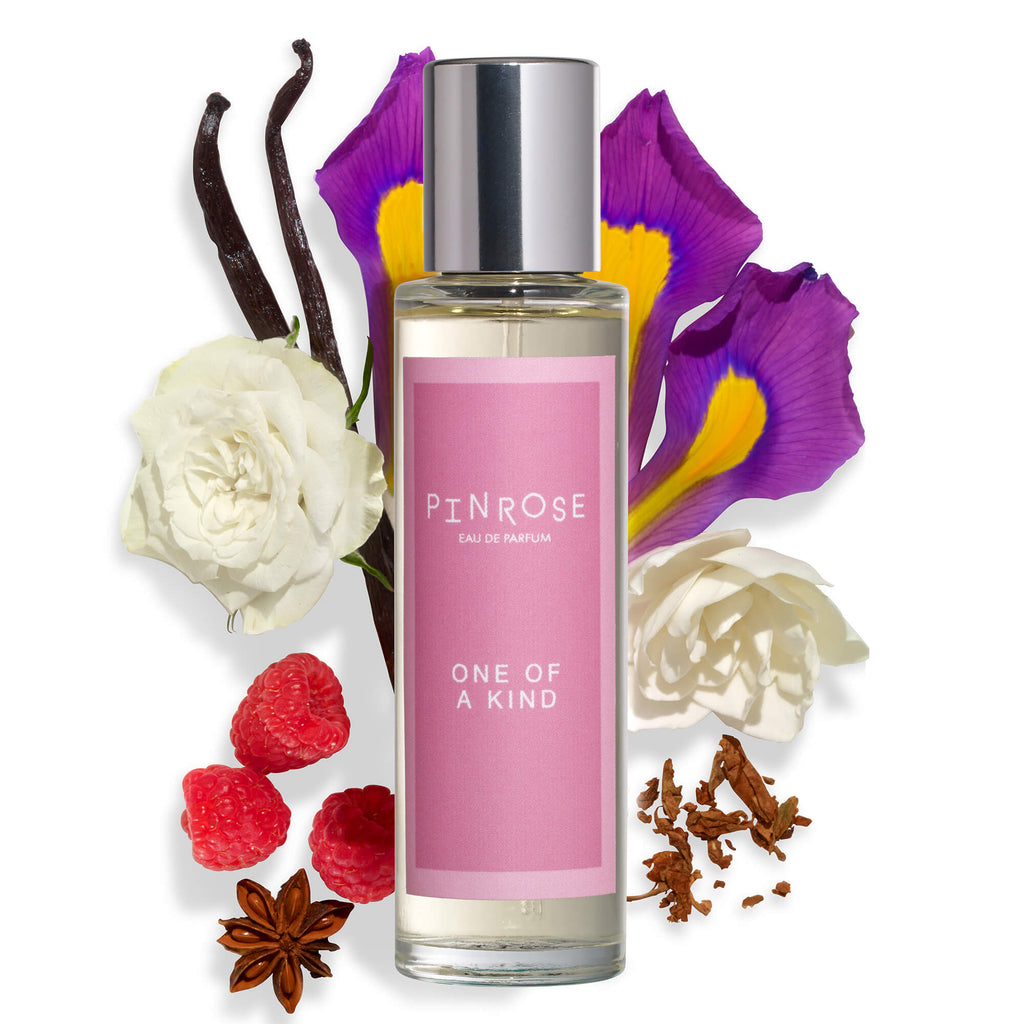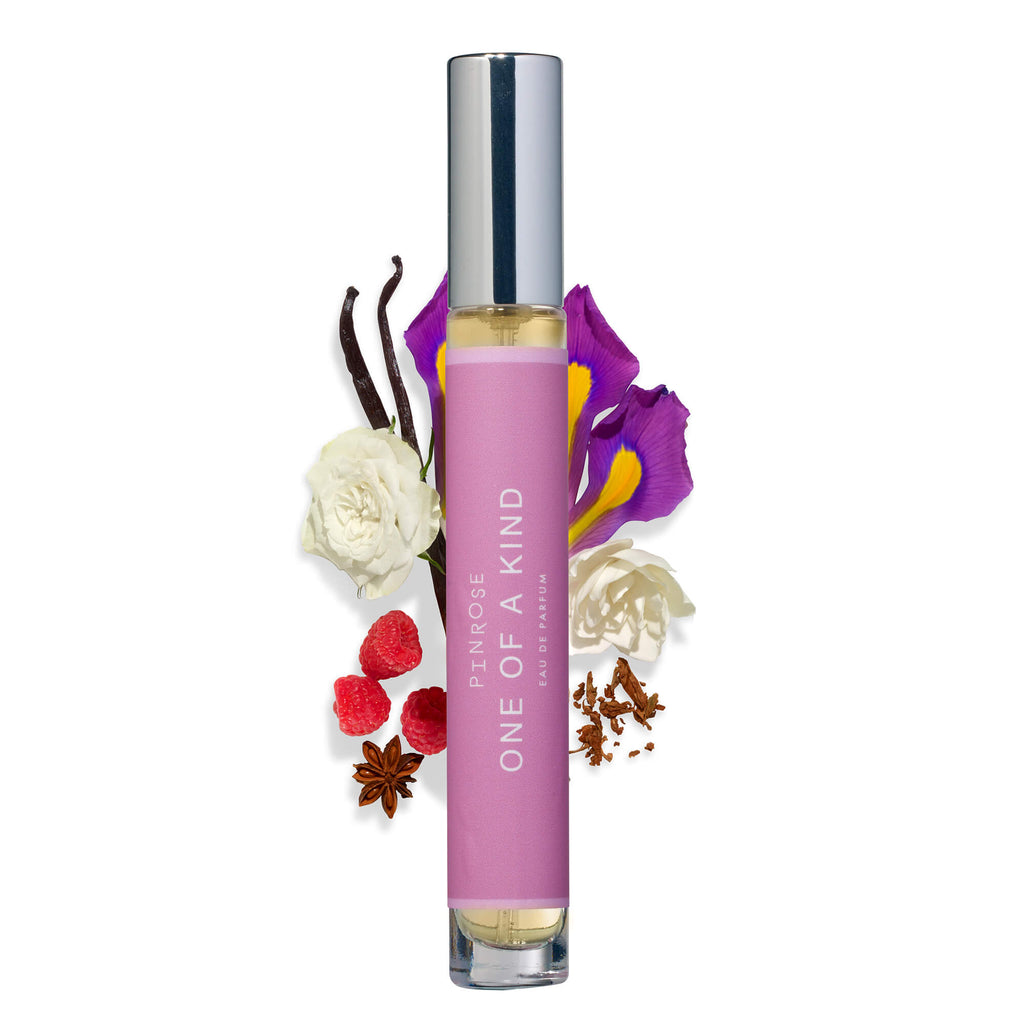 Product Description
What's in a name? – everything – and that's why we've changed the name of our eponymous fragrance, Pinrose, to one that's more fitting. Damascena rose from Bulgaria – the headiest bloom on any balcony – is the only one allowed to fill the heart of our One of a Kind perfume. Made for the singular sensation in everyone, it's the Fifi award-winning scent that reminds you to play your way.
Inspiration
Ingredients
Return Policy
We want you to be happy with your purchase. If for any reason you need to return your product, please contact us at nosey@pinrose.com.
---
Not for me, but..
This scent just wasn't for me, but the delivery system is great for on the go situations.
Yummy and sultry
This is my favorite perfume. I thought it was overpowering at first but I love it. It also makes you feel like you actually smell nice for a long time. I'm definitely buying it again. Perfect for dates, work, and anything. I wear it everywhere. It's definitely floral but has a musky scent. Blends well with my natural body scent. Especially when I'm working 12 hour shifts. Buying it again!!
Woo I smell so good
I love wearing this and I get compliments everywhere I go
The best!
Love this fragrance! Anytime I wear it my whole family comments on how much they love it too! It's just something unique and different.
Roses
Live the travel size as I love this special rosy fragrance. Been using this for years & it's so nice to have some to go!.
Glad I found pinrose again !
Such an amazing scent . Makes you feel alive and everyone compliments it.
Favorite
If you love roses with a sexy twist...
My top three of all.
Long lasting. I love that I can smell it on me through out the day.
Classy
One of a Kind/Pinrose is my evening signature scent. It is gorgeous. It doesn't smell like anything else. It is truly unique. It's warm, creamy, and lovely. I feel like a million bucks.
Product Still not here
Really need help w your distribution channel
I'm very experienced having worked distribution for the glass industry serving Napa and breweries along the coast
Call me - I can help
9256918222