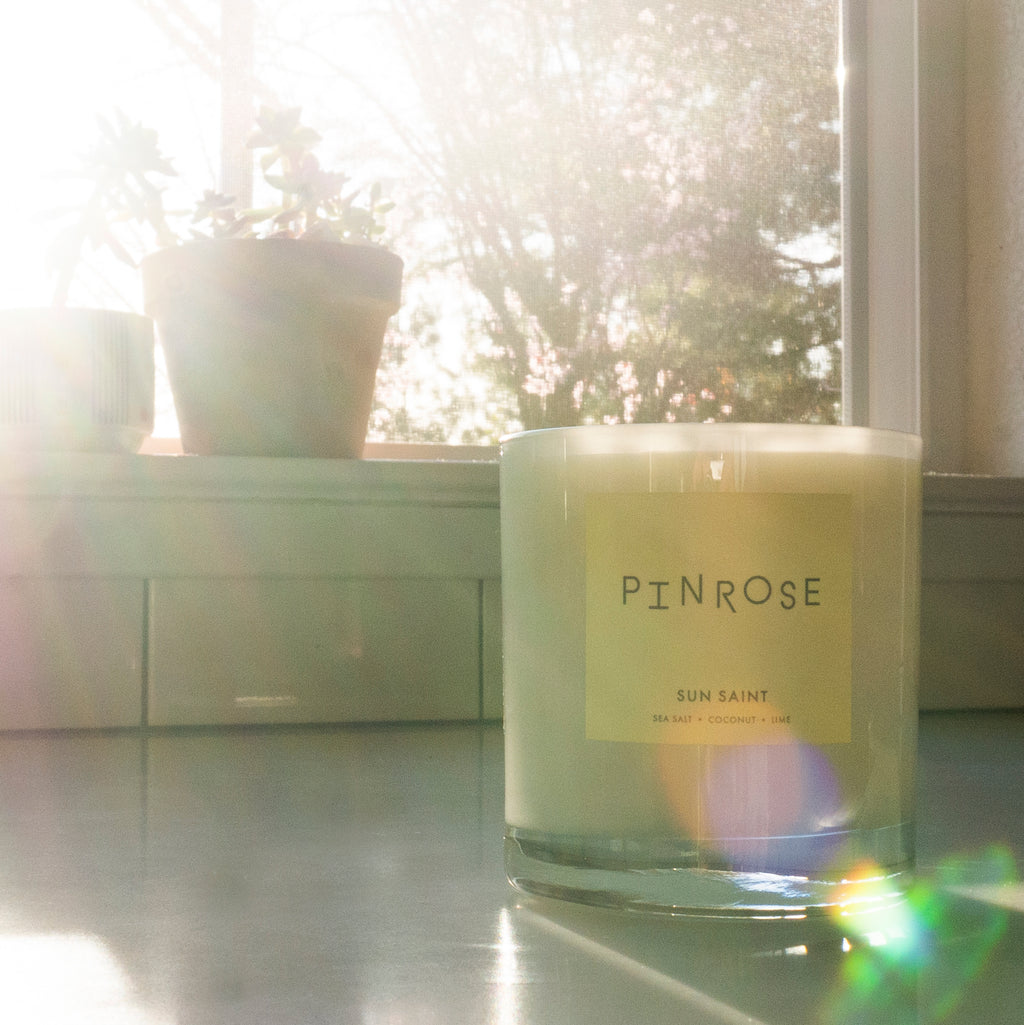 Product Description
Effortlessly cool and relaxed, Sun Saint forgoes the umbrella-drink sugar rush for a tangy spray of lime and warm coconut wood layered over skin salty from a day at the beach… so warm and sunny you can't help but bask in it.

Sun saint is a smooth blend of dry coconut wood and sea salt. Effortlessly intoxicating— an experience that is relaxed, hypnotic, and serene.
- Size: 11 oz.
- Burn time: 90 hours
- 3.5" tall x 3.25" wide
- 100% cotton wick
- Apricot and Coconut Wax (no paraffins)
- Made in the USA
*We're getting a new look, so look for our new packaging, coming soon!
Inspiration
Ingredients
Return Policy
We want you to be happy with your purchase. If for any reason you need to return your product, please contact us at nosey@pinrose.com.