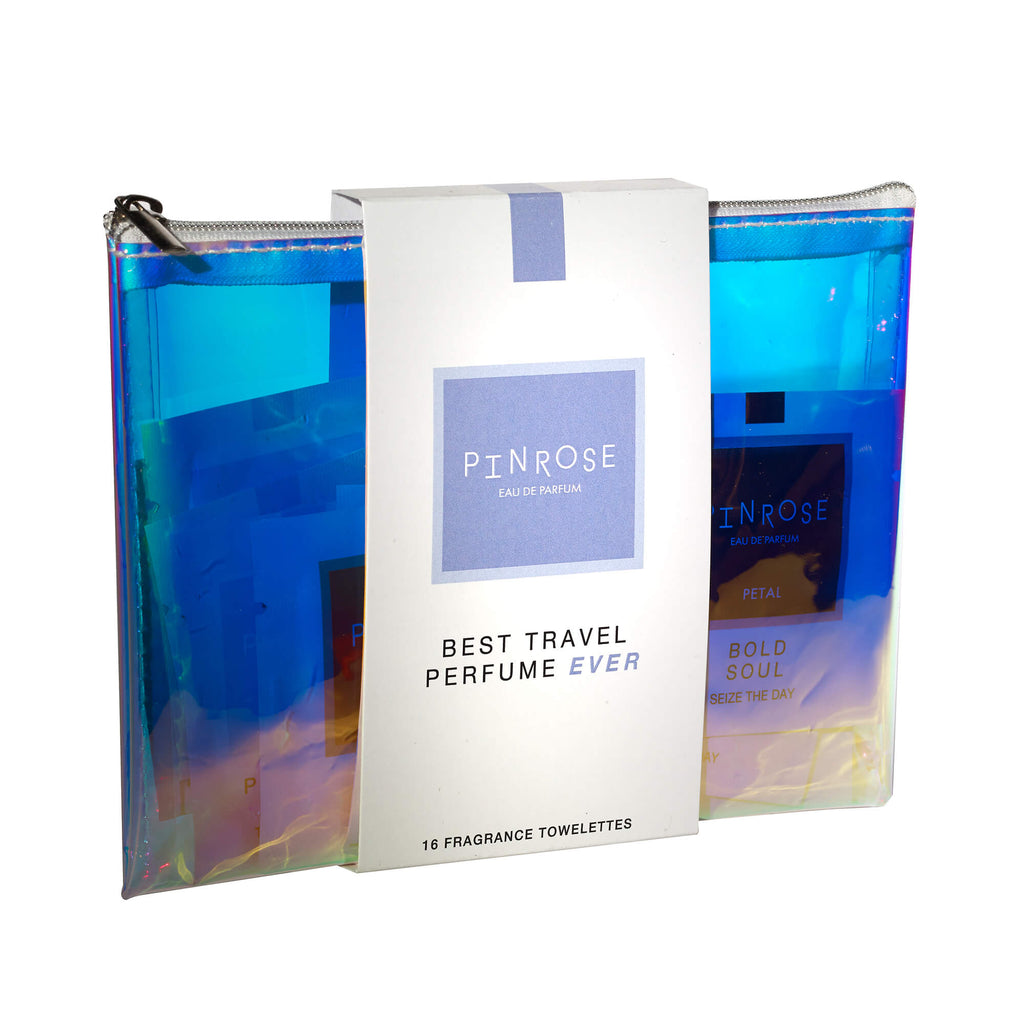 Product Description
Contains four (4) each of Secret Genius, Sun Saint, Bold Soul and Pillowtalk Poet eau de parfum Petals.
Back by popular demand is a legacy fan favorite: 16 of our most popular PINROSE Petals (fragranced towelettes) in a pretty and reusable iridescent pouch. Made for fun and traveling, there's really no place a Petal can't fit or go! Fun tip: after using a Petal, stash the dryer-but-still-fragrant towelette down your bra!
What's a Petal?
A petal is an innovative way to enjoy PINROSE perfumes; each one contains the perfect dose of fragrance on an ultra-portable towelette made with a biodegradable substrate.
How do I use them?
Petals are easy to use – just rub the towelette wherever you usually apply perfume.

Layer and personalize your perfume with other

PINROSE

Petal scents – there are numerous Petal Pack configurations and quantities to choose from!

Ideal for handbags, gym bags and travel – nothing to break or spill.

Petals make fabulous gifts for the fragrance lover.
Return Policy
We want you to be happy with your purchase. If for any reason you need to return your product, please contact us at nosey@pinrose.com.