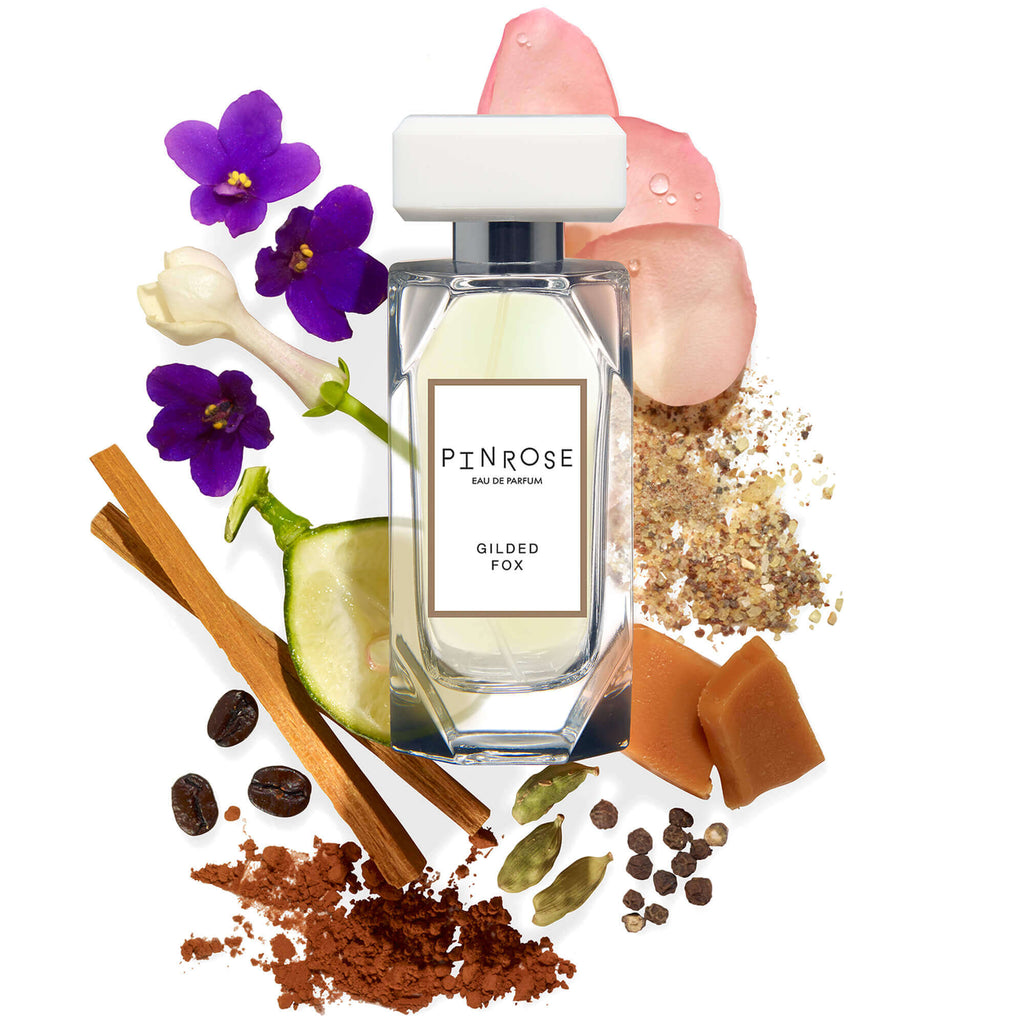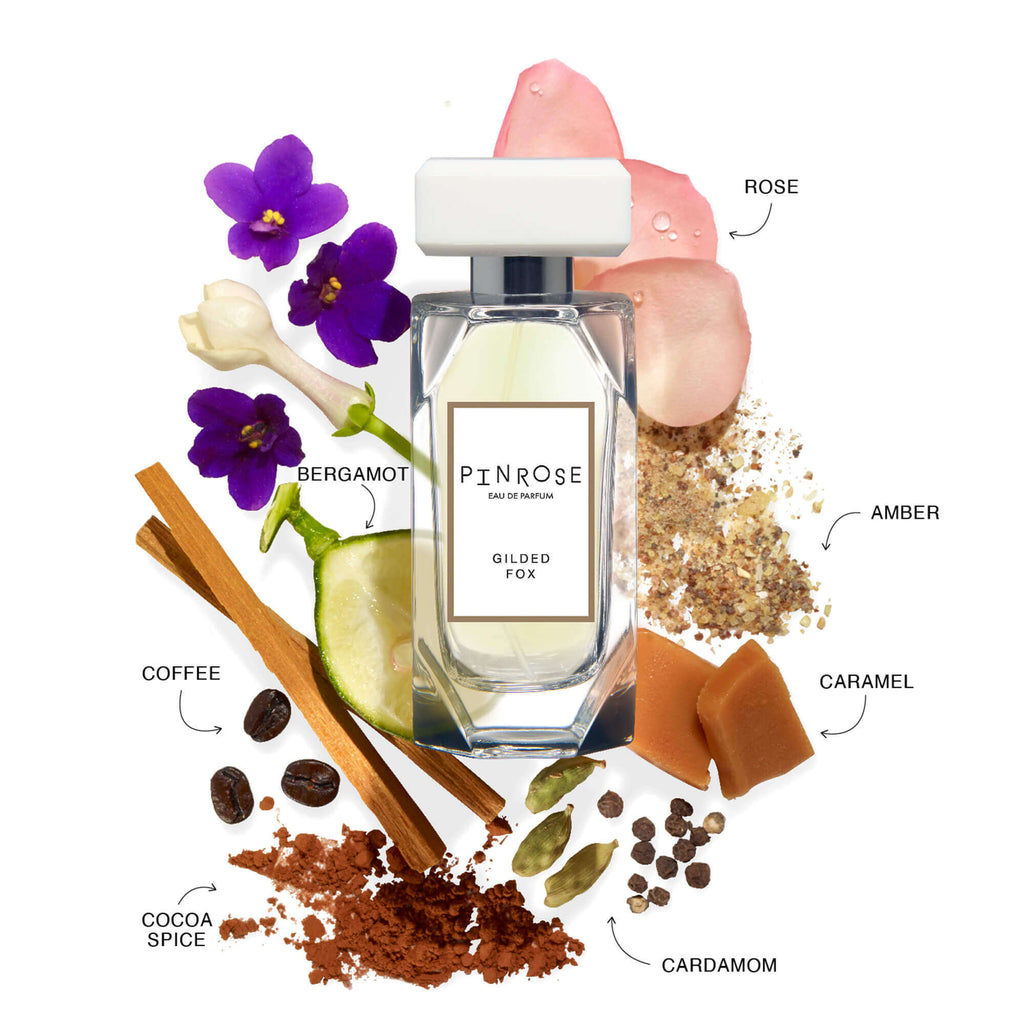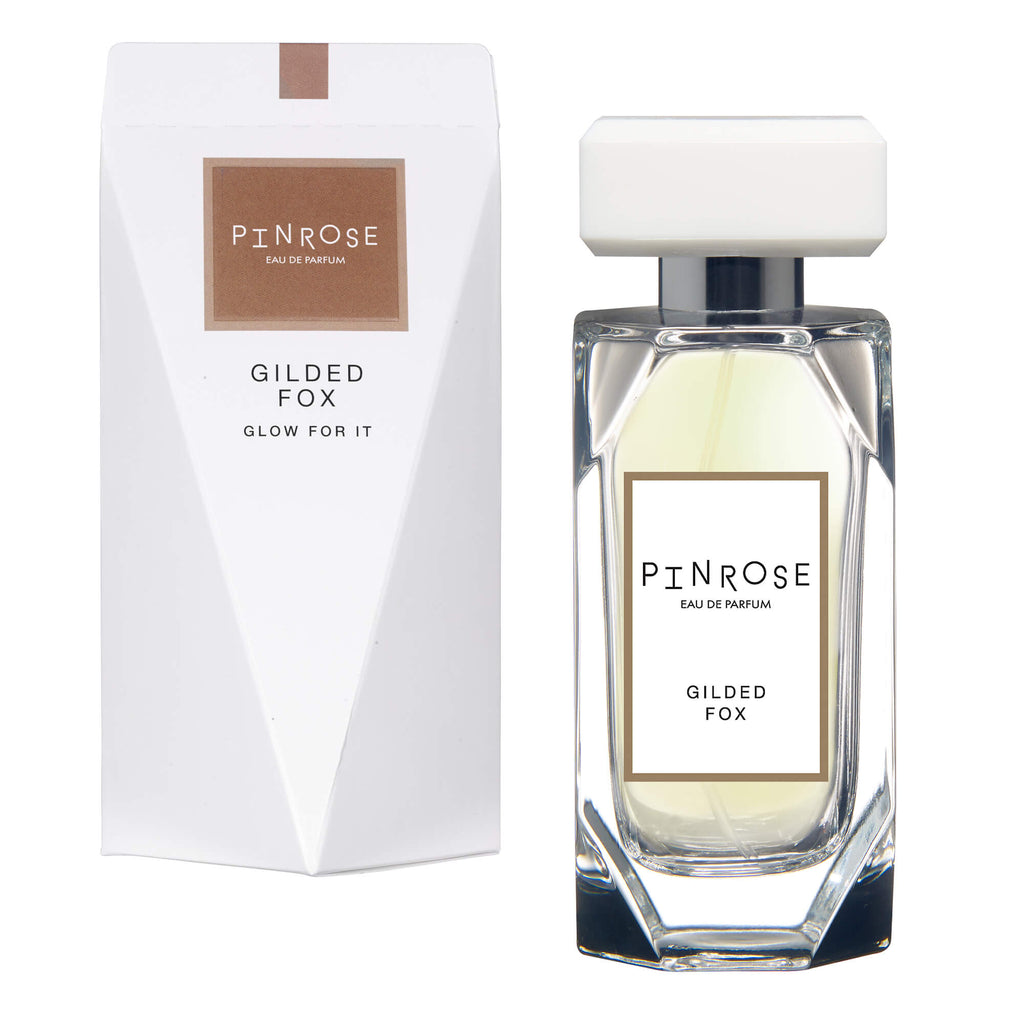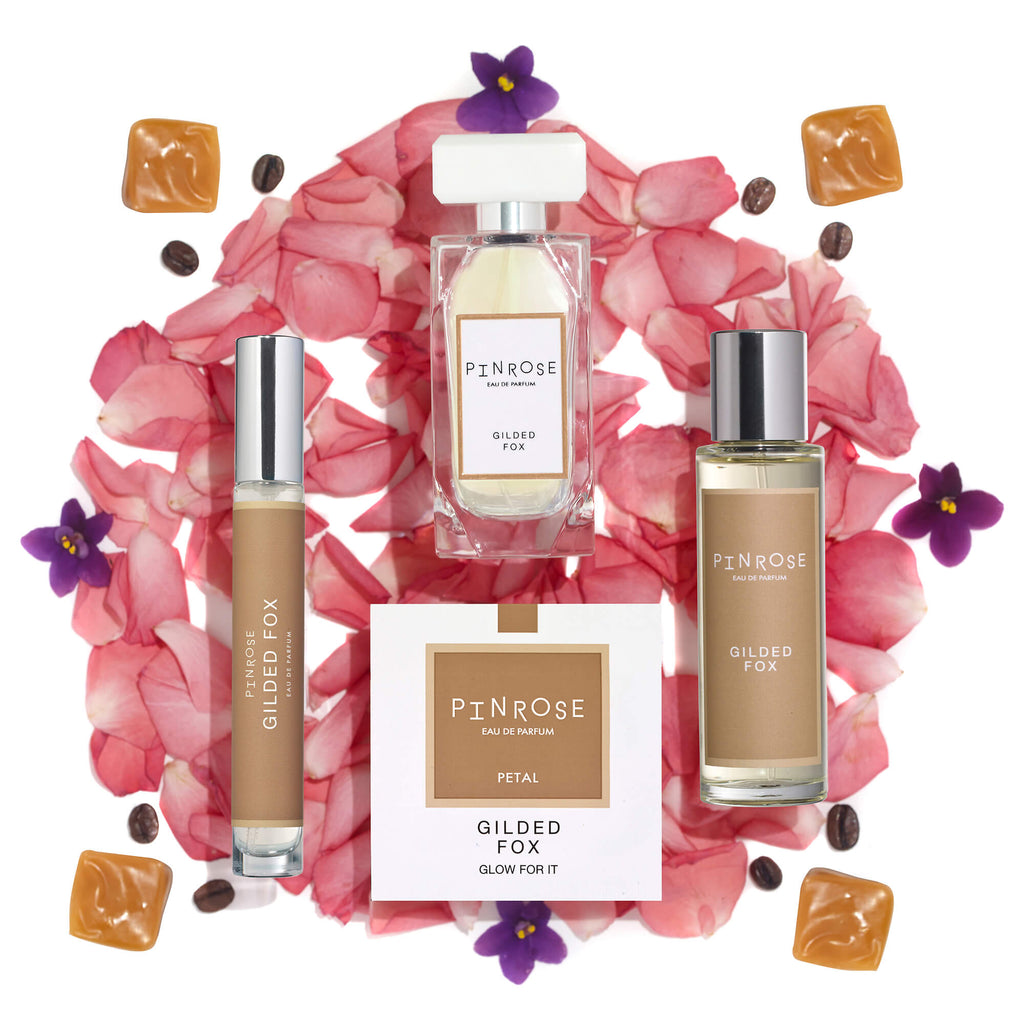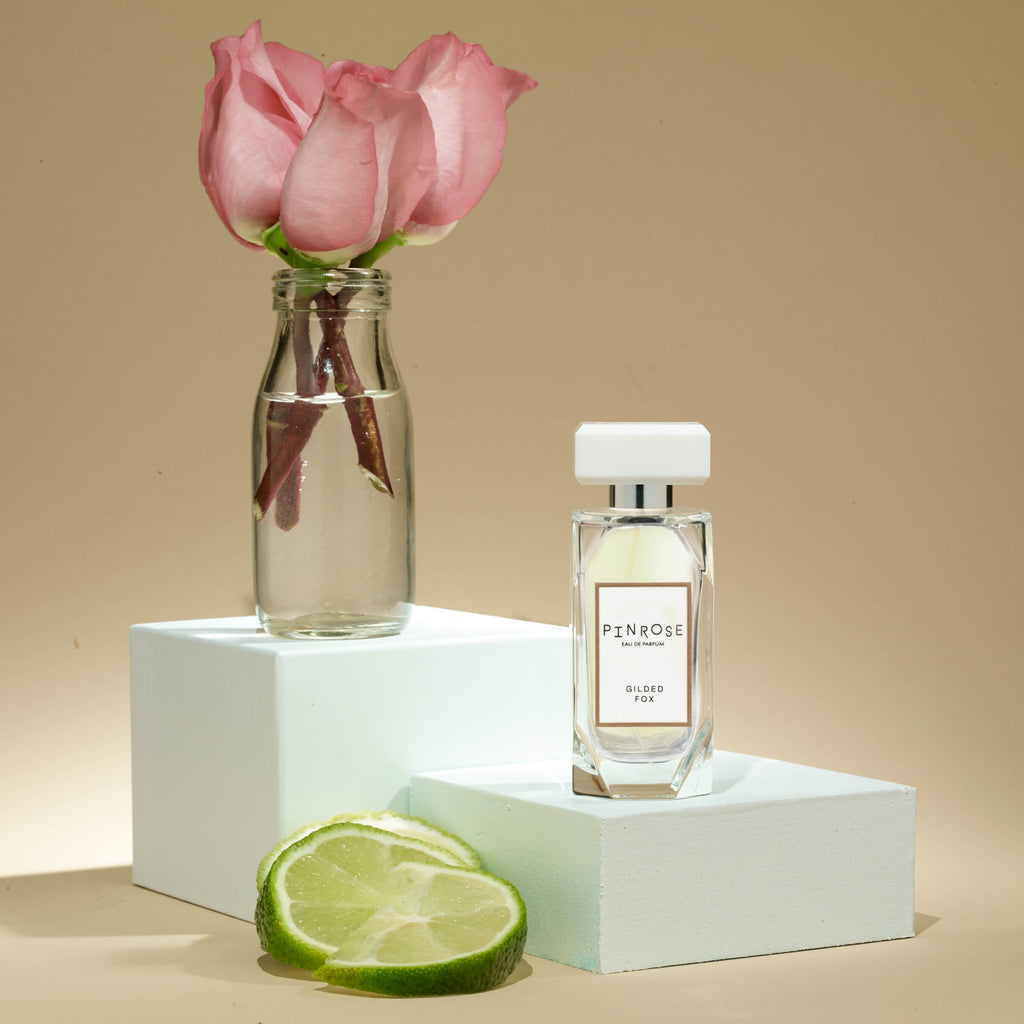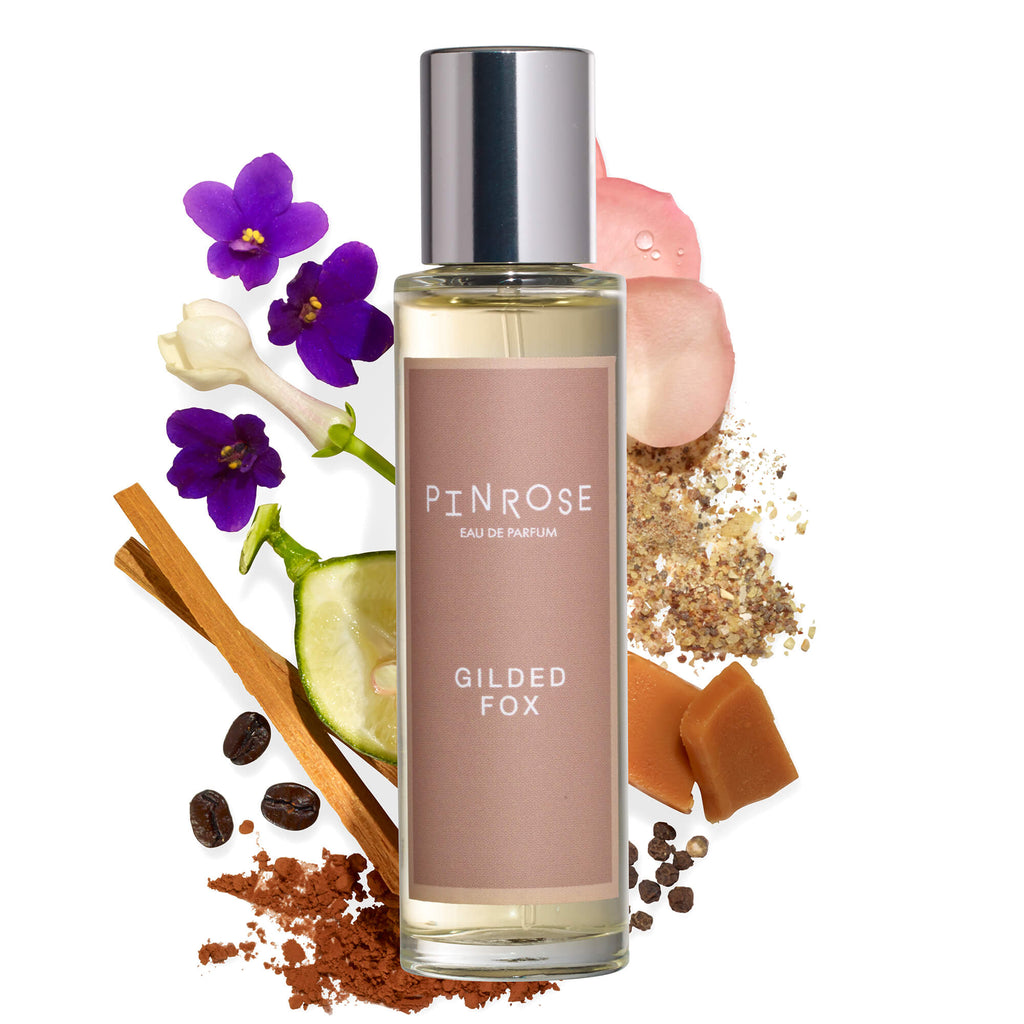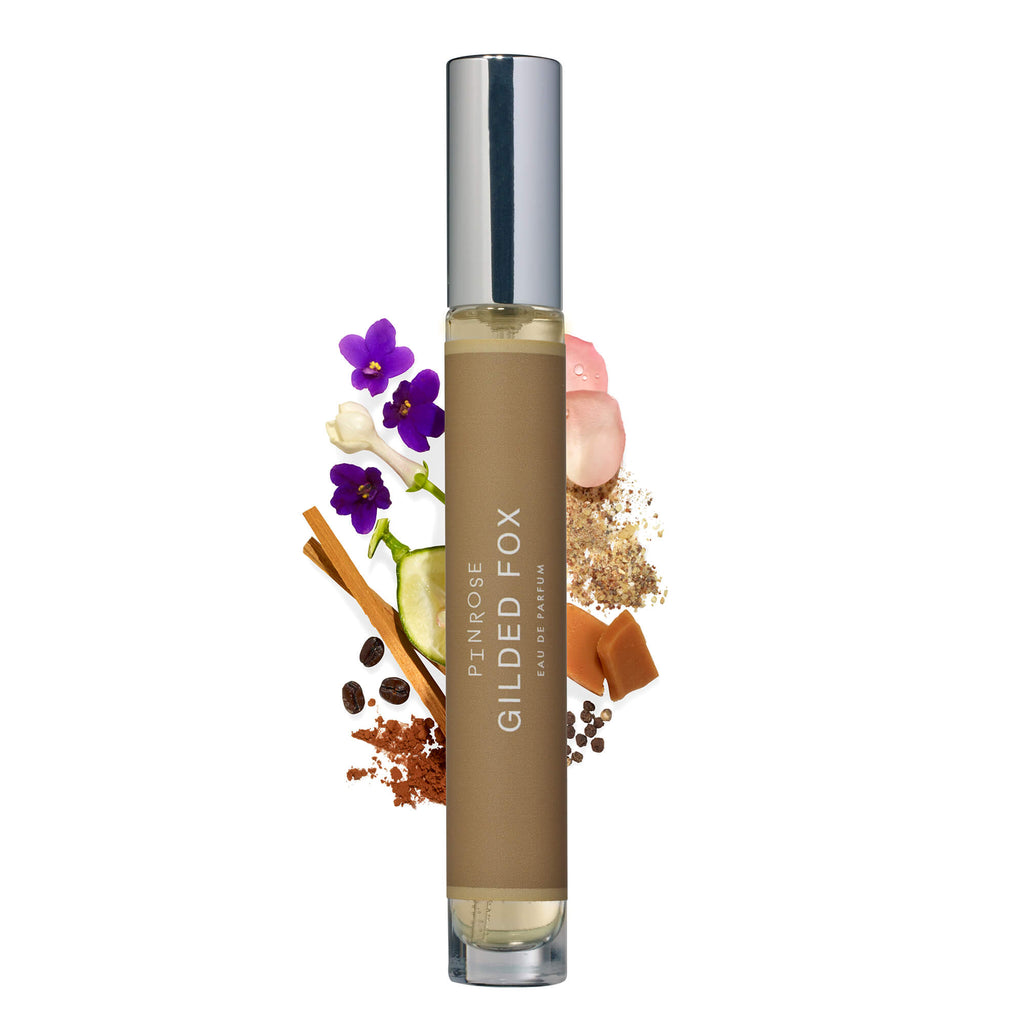 Gilded Fox -
Travel Spray
Product Description
Puffs of powdered cocoa mingle with sultry spices and sweet buttered rum in the
irresistible molten gold that is Gilded Fox. Hypnotic and delicious, it's apropos for
nearly any situation, be it a night on the town or a bedtime story. Spritz like a fox and
glow for it.
Inspiration
Ingredients
Return Policy
We want you to be happy with your purchase. If for any reason you need to return your product, please contact us at nosey@pinrose.com.