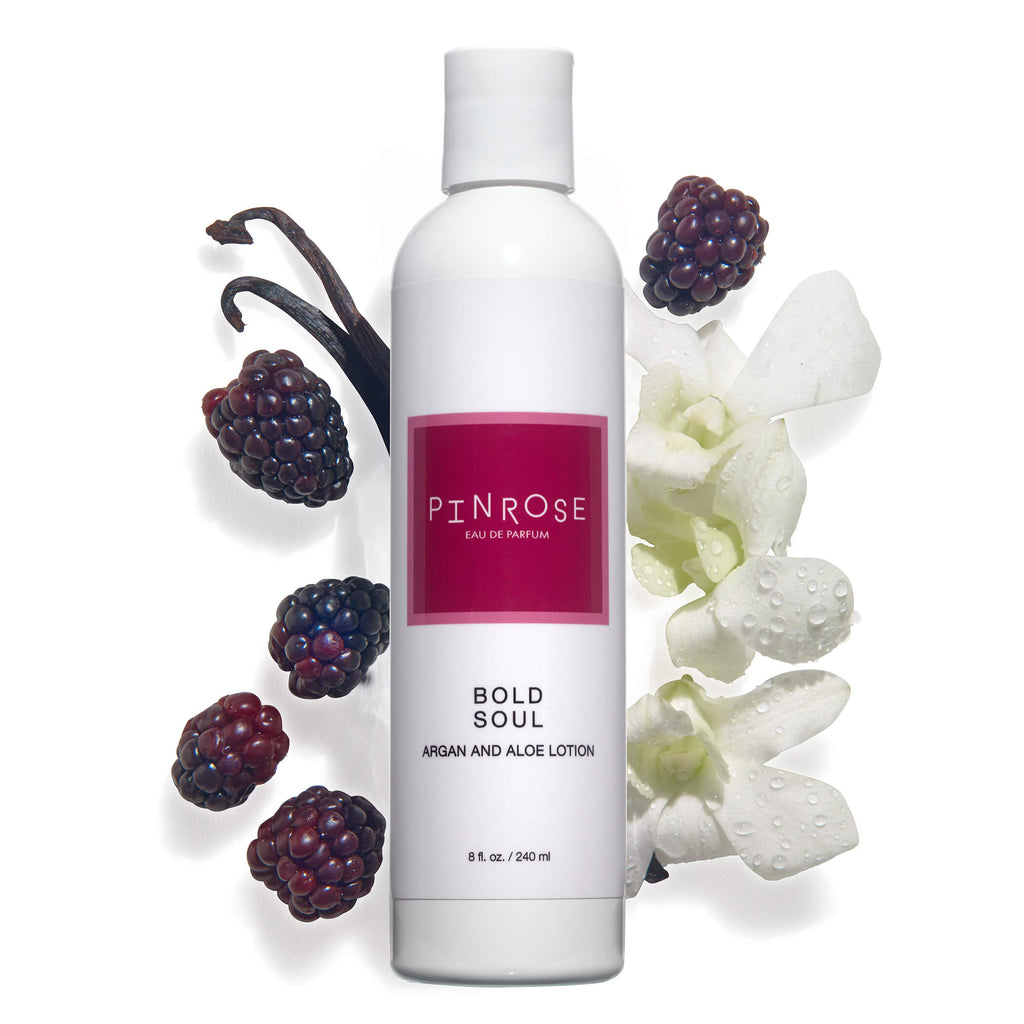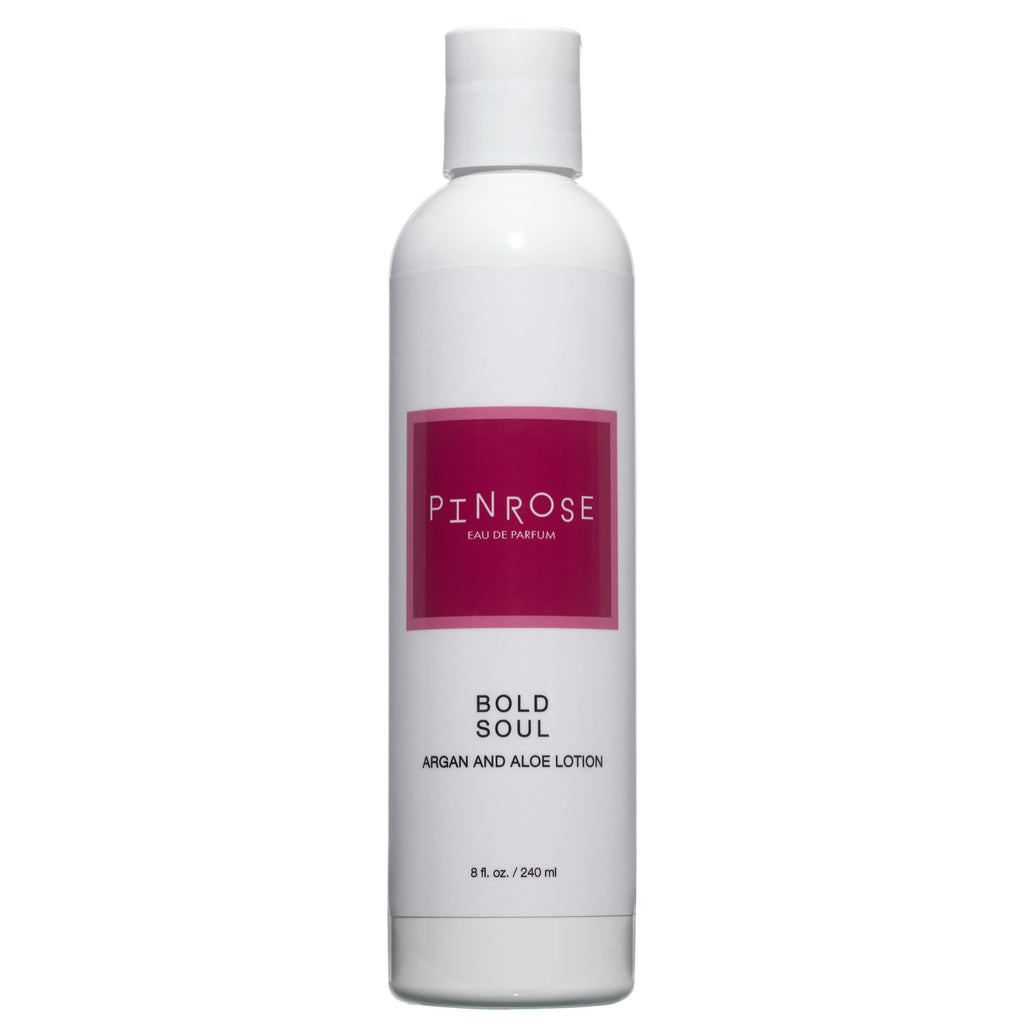 Product Description
ARGAN AND ALOE LOTION 8 fl. oz. / 240 ml
She's a diva, a dynamo, your liquid get-up-and-go. Tangy crushed blackberry meets night-blooming tuberose and sweet Osmanthus in the scent equivalent of a peacock with colors ablaze, a Bold Soul set to seize the day.
Pamper your skin with the nurturing benefits of Argan Oil, Aloe, Shea Butter, Jojoba Oil and Organic Green Tea. This delightful lotion absorbs right into the skin without leaving a greasy feeling, yet provides the "glide" of a deeply penetrating moisturizer. It conditions your skin while it moisturizes and softens. Best part? It stays on even through hand washing.
Inspiration
Ingredients
Return Policy
We want you to be happy with your purchase. If for any reason you need to return your product, please contact us at nosey@pinrose.com.