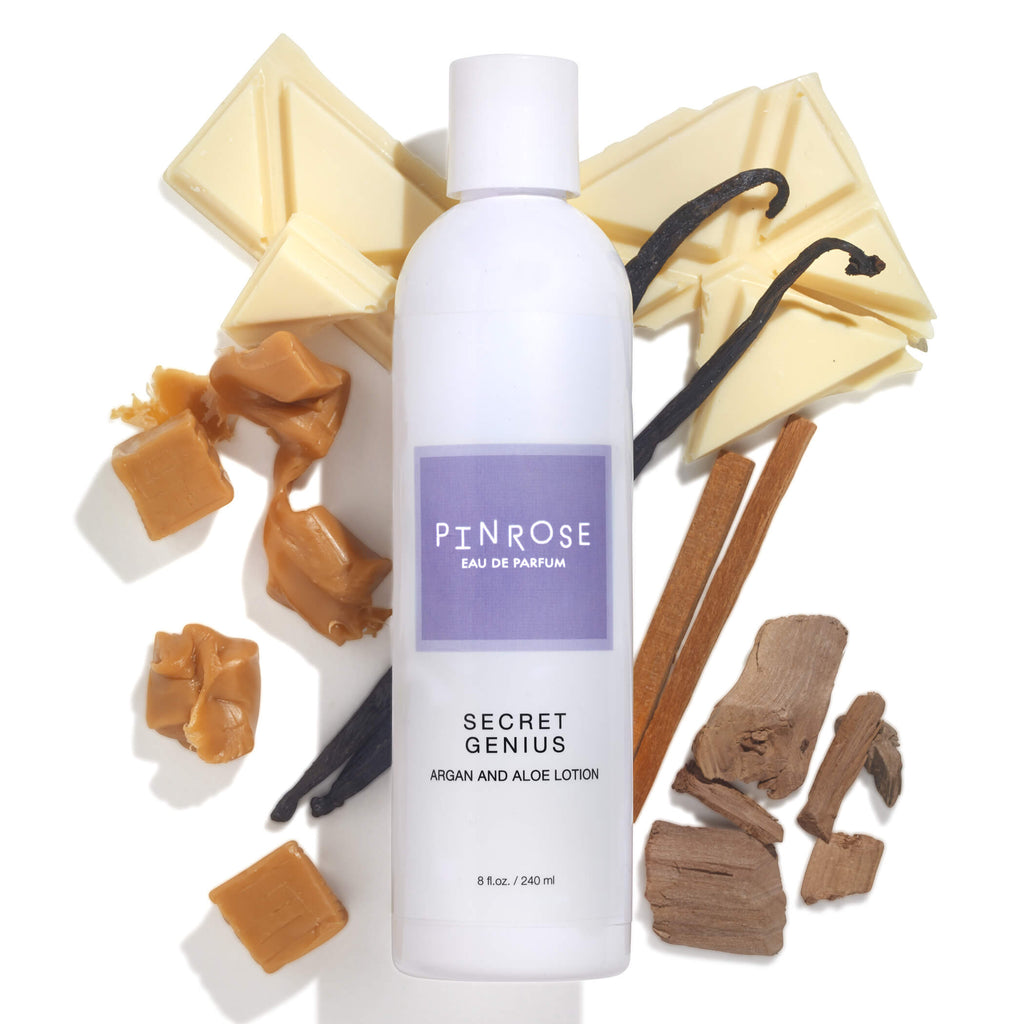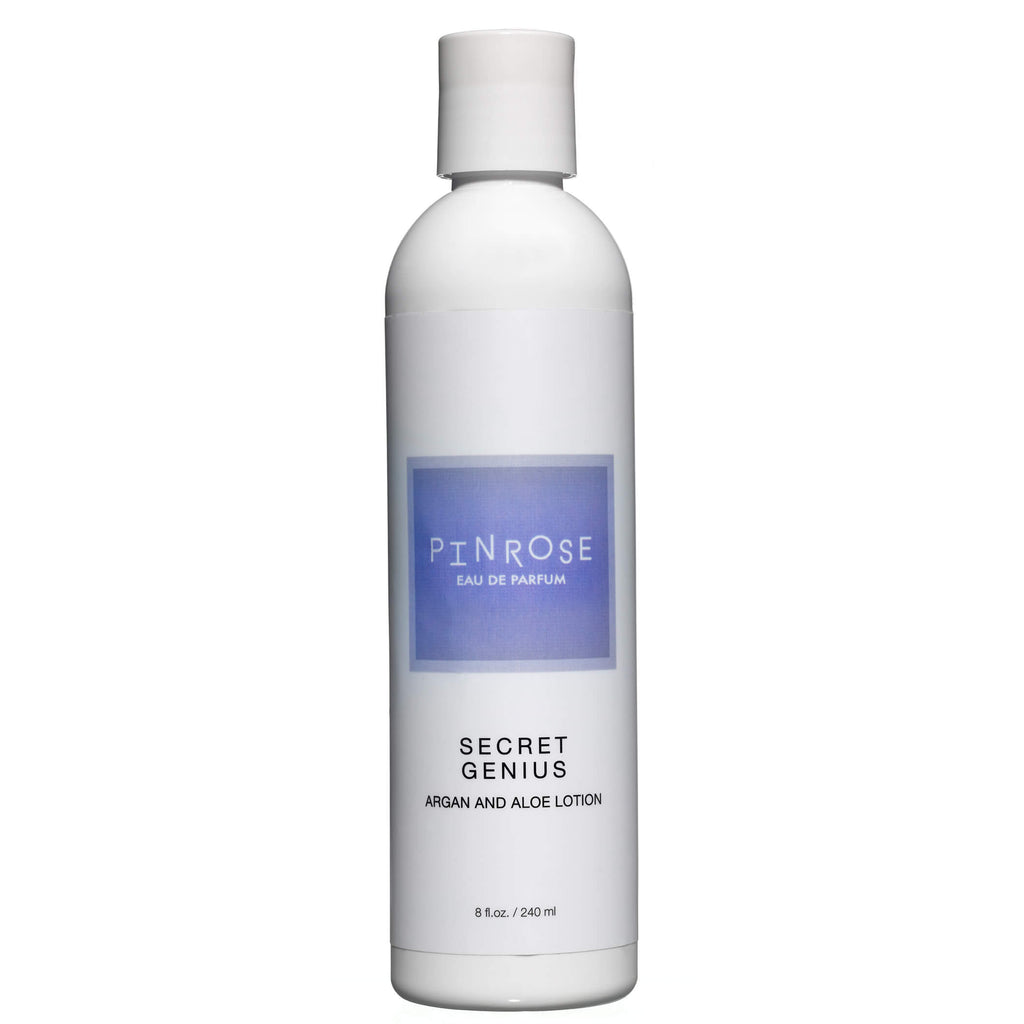 Product Description
ARGAN AND ALOE LOTION 8 fl. oz. / 240 ml
Deeply moisturizing but never greasy, this indulgent formula nurtures and pampers with Argan Oil, Aloe, Shea Butter, Jojoba Oil and Organic Green Tea whilst wrapping your skin in a sheer and silky vanilla veil of Secret Genius.
Inspiration
Ingredients
Return Policy
We want you to be happy with your purchase. If for any reason you need to return your product, please contact us at nosey@pinrose.com.
---
The vanilla candy soft warm scent…
Smells absolutely divine, I just wish it lasted longer
Smell
Had a playdoh smell which I was not a fan of.
My new fave
I absolutely love this sent. I've been looking for something with patchouli but my search ended with this sent.
Love it!!
Love this lotion!
I had the opportunity to test the Secret Genius lotion! I am a huge perfume aficionado and love many of the Pinrose scents! The Secret Genius version is very nice and pretty spot on in terms of a match to the original fragrance. The added moisturizers/ingredients really make a difference. I've tried other designer fragrance lotions before and they weren't the best for actually moisturizing the skin but this did great during the worst of winter! It will be awesome for days that I don't have time to use perfume in the morning as the scent definitely lasts on the skin and my clothes for a long while! Overall, I'm really happy with it. The only thing I would change is to make it a larger size and possibly a pump applicator. 🤍