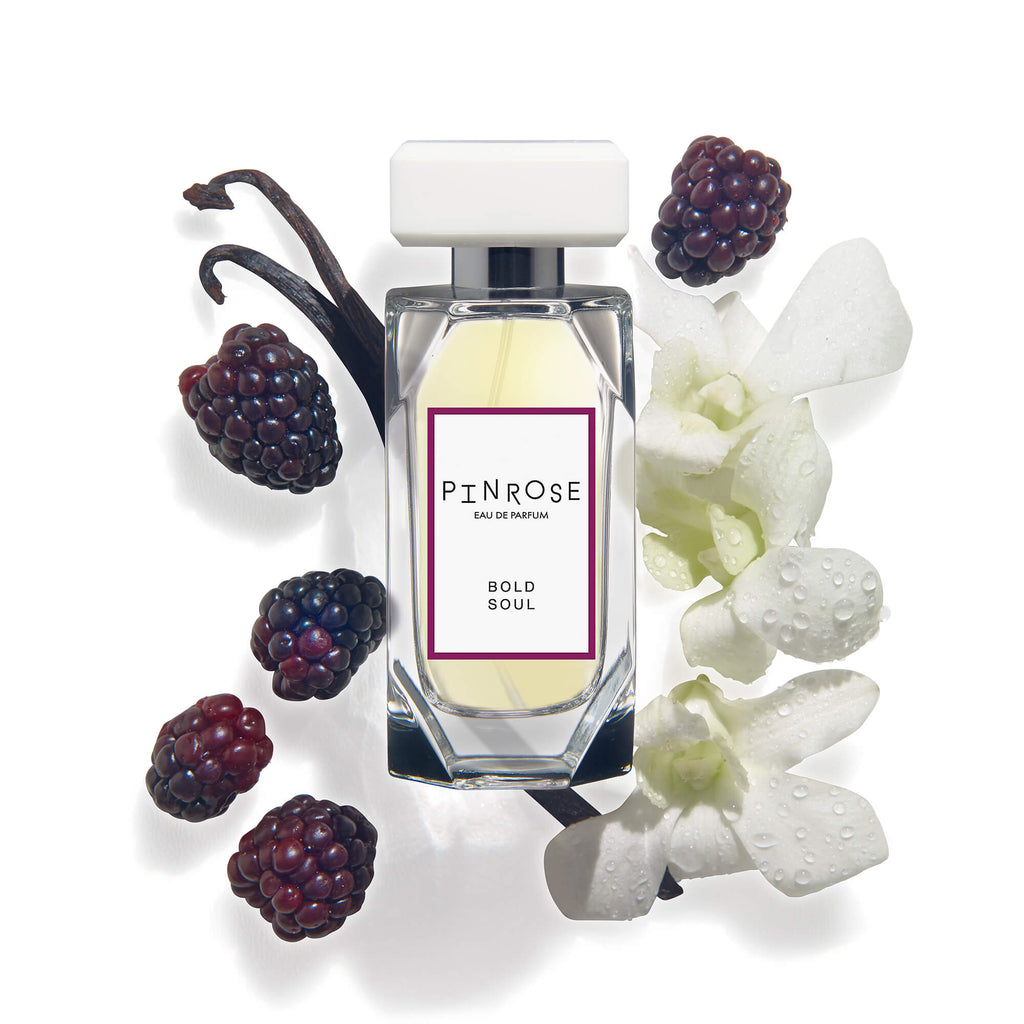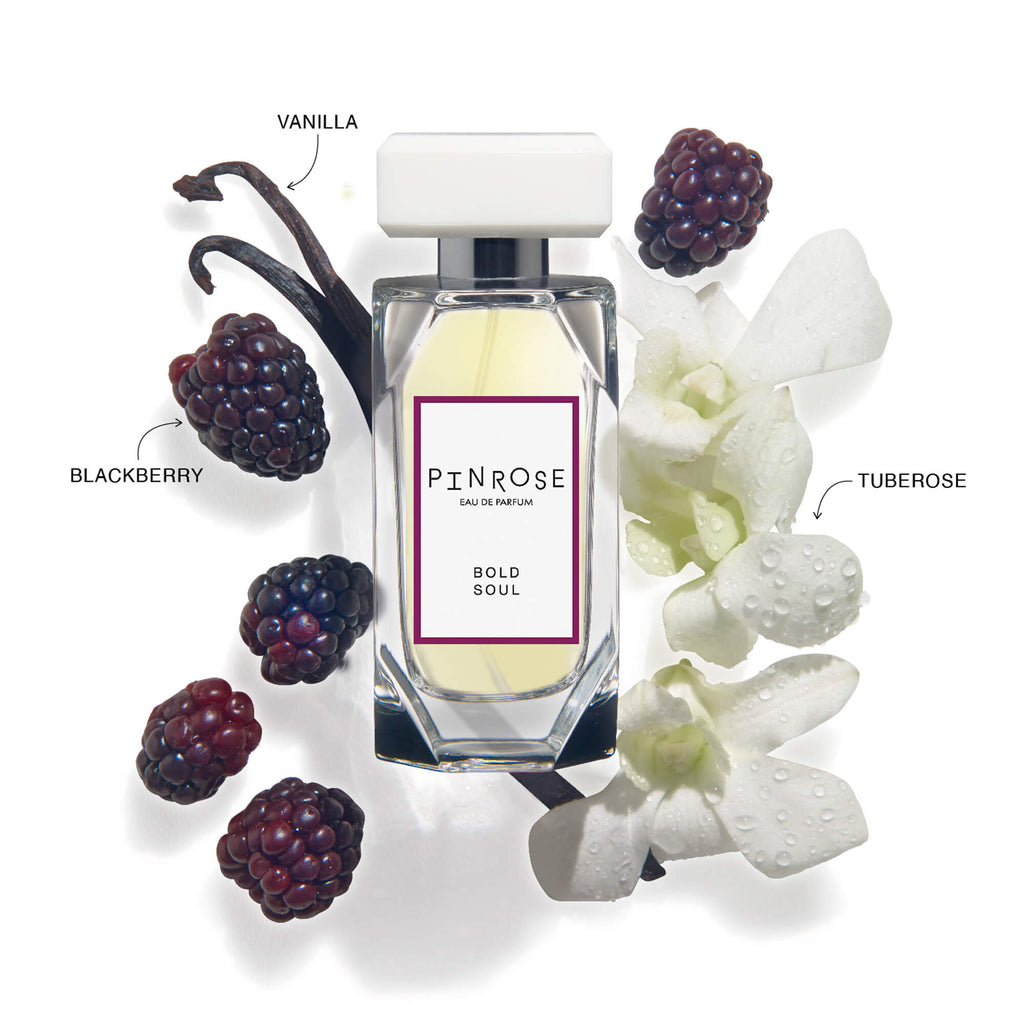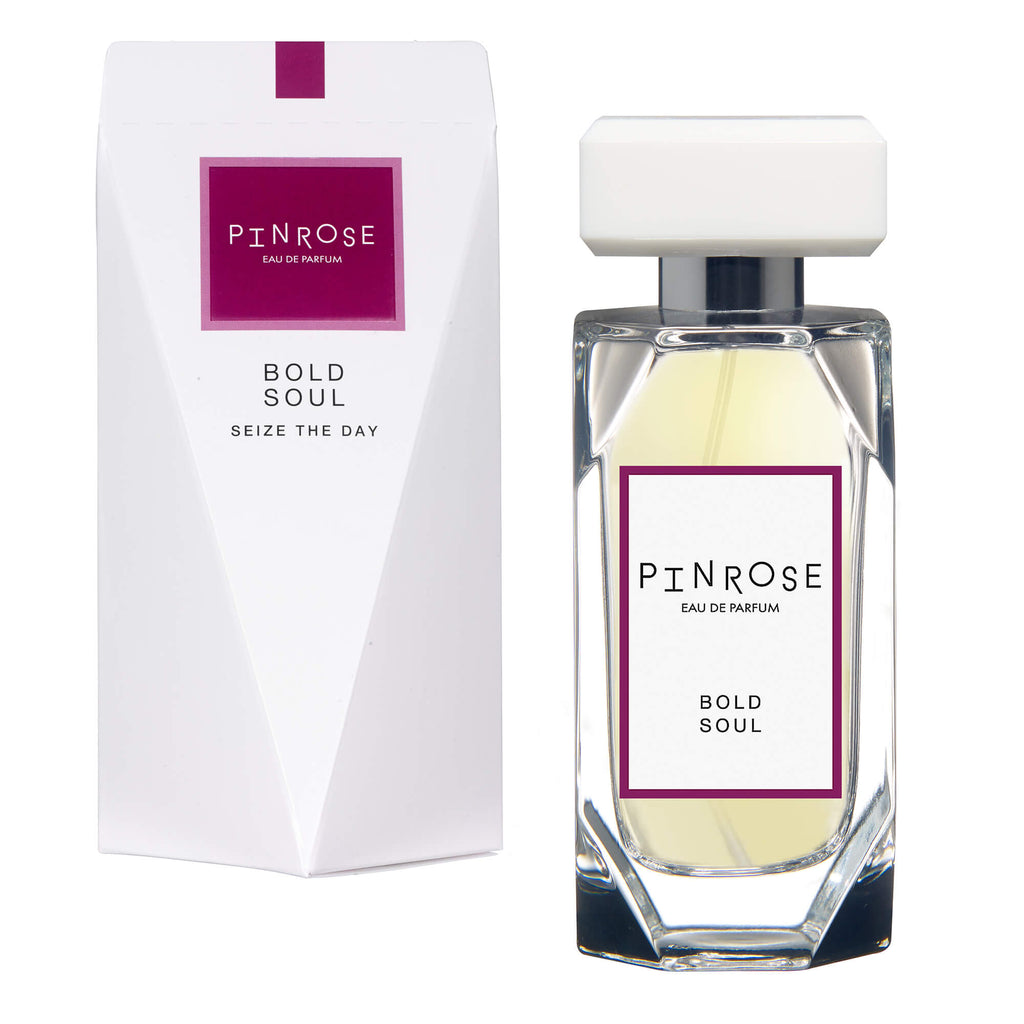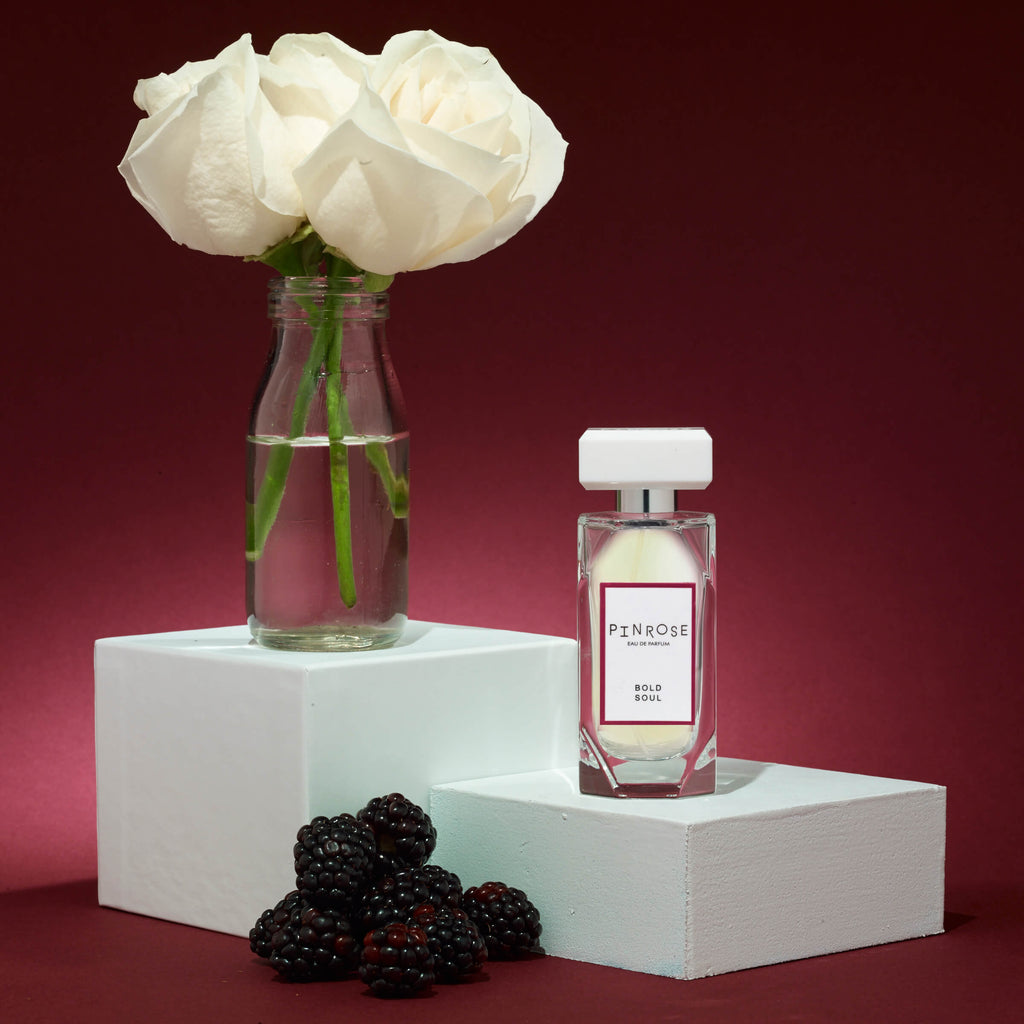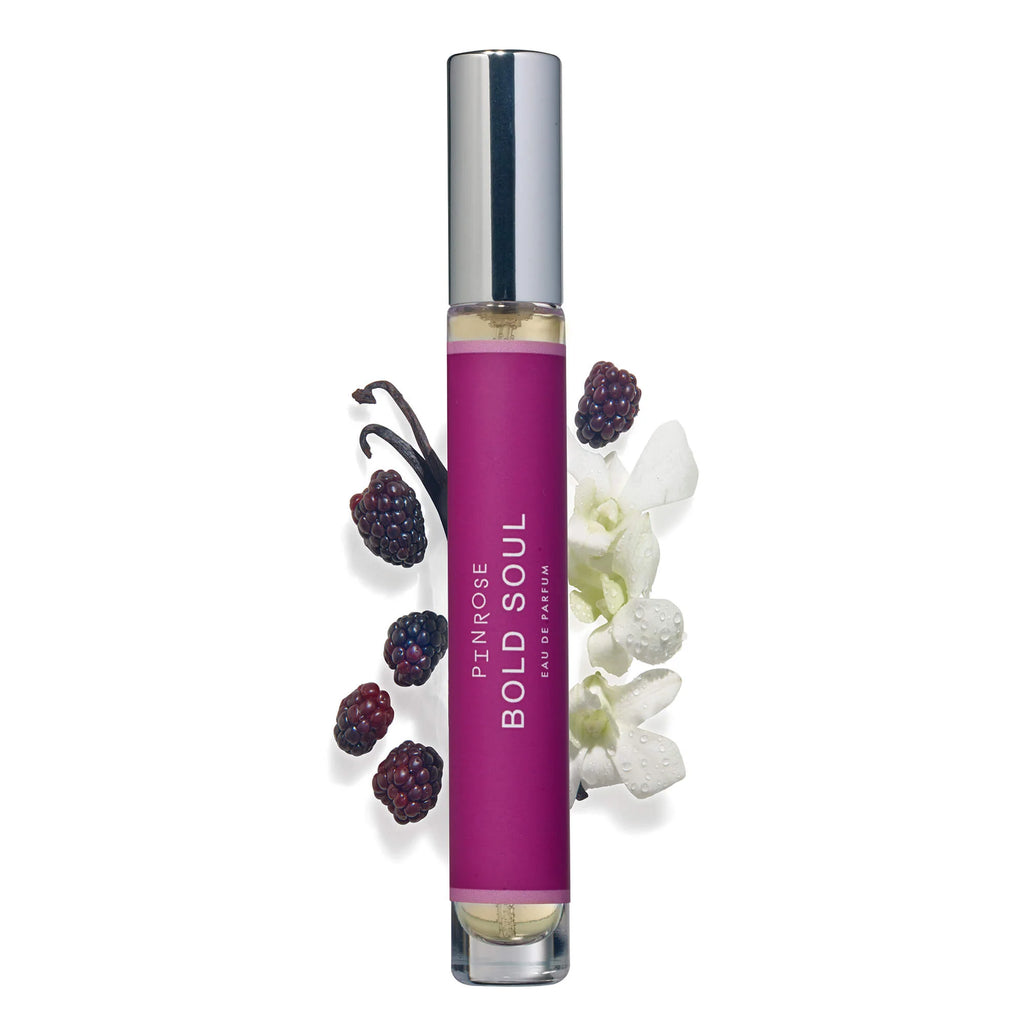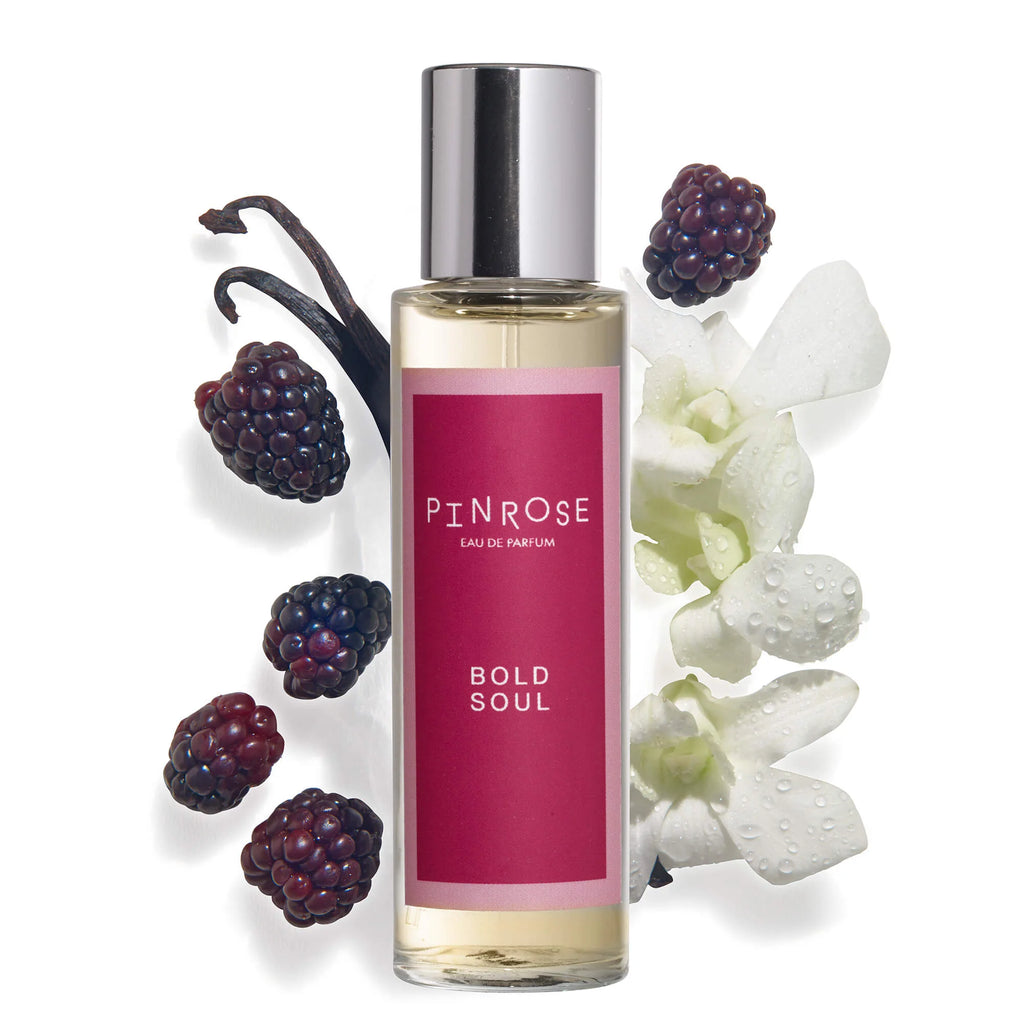 Product Description
She's a diva, a dynamo, your liquid get-up-and-go. Tangy crushed blackberry meets night-blooming tuberose and sweet Osmanthus in the scent equivalent of a peacock with colors ablaze, a Bold Soul set to seize the day.
Inspiration
Ingredients
Return Policy
We want you to be happy with your purchase. If for any reason you need to return your product, please contact us at nosey@pinrose.com.
---
Not for me
I love secret genius and I tried bold soul and I can't stand it , it actually makes me nauseous and that's not a normal reaction for me . Something about it is just too off , the blackberry maybe , it's definitely a dark gothic type scent , sort of like Tom ford black orchid without the spice , it reminds me of cough syrup slightly . This is what a funeral home would smell like . I am interested in a few other scents though! I really want to try cuddle punk, rebel bonfire? And gilded fox .
I love this scent! The spray does not have the longevity that the Petals seem to have. I find I need to reapply during the day. Unfortunately, this bottle won't last very long.
Warm & Sensual
I felt pretty when I use it. So fresh and sexy.
My Go-To Fall and Winter Scent!
I love this scent, it's simply perfect for Fall and Winter. The fruity scent of blackberry is cut by the more musky floral-vanilla scents and it blends into a lovely aroma that says 'elegant chic with a touch of fun'. Perfect for work and fun! The scents lasts for hours.
Bold Soul
Wonderful fragrance. Love it.
Great scent
Absolutely love Bold Soul. I love that it's floral but definitely not a grandma floral. The combination of floral notes with blackberry and vanilla makes for a truly bold, almost femme fatale scent. When I wear it the vibes I get are definitely 'undercover secret agent walking into a gala and making heads turn' if that makes sense. One of my go-to fragrances that definitely makes me feel confident.
Truly Bold
I love this scent. Patchouli, berry, and bark add mystery to a beautiful and modern floral. Definitely a purple-dark magenta association. A little goes a long way. I have a petal in my purse from a week ago and I get a big waft every time I open my bag. I just hope it wasn't too bold for my coworkers the day I wore it all over.
It's giving rich lady!!
This scent is powerful scent that leads with juicy blackberry and when it dried down is patchouli forward in the best kind of rich auntie way! I wear it to events where I want to stand out and have people notice what I'm wearing
Definitely bold
Bold soul has a deep sweet scent. It's long lasting and distinct! Not quite like anything else. I do sneeze when I put it on but it's one of my favorites
Beautiful scent
This is a soft, sweet, warm, beautiful scent. I really enjoy this one, as well as Secret Genius!