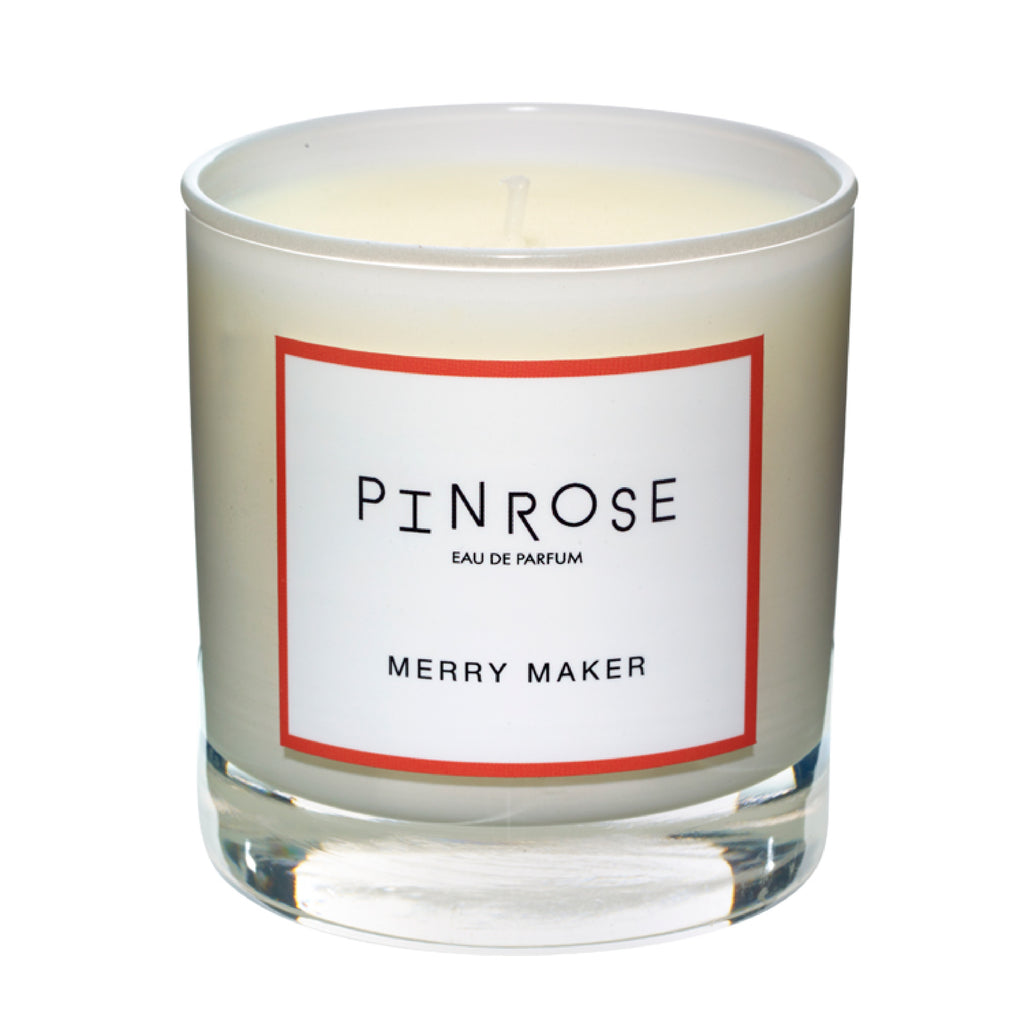 Product Description
Originally created for the heightened senses of pregnant women, Merry Maker is a nectarine-happy, aromatherapeutic burst of cheer not unlike the friend with whom you were always in trouble for giggling in class. Spritz with exuberance and just try not to laugh.

Merry Maker is a smiling and cheerful scent, singing with citrus in a nectarine key. Radiate happiness from the inside out.
- Size: 11 oz.
- Burn time: 90 hours
- 3.5" tall x 3.25" wide
- 100% cotton wick
- Apricot and Coconut Wax (no paraffins)
- Made in the USA
*We're getting a new look, so look for our new packaging, coming soon!
Inspiration
Ingredients
Return Policy
We want you to be happy with your purchase. If for any reason you need to return your product, please contact us at nosey@pinrose.com.
---
My favorite scent in a candle
I love Merry Maker. What treat burning this candle.
Where has this been my whole life?
This candle smells unbelievable. It's a perfect candle to light before company comes over or if you just want the house to smell amazing. I will be buying several more.
Merry Maker Candle
This was sent as a gift, and I am sure my relative will love the scent.
Elegant, calming, and cheerful
I love this fragrance so much, and the candle version adds warmth and cheer to my home working environment. I am hooked on Pinrose candles now!
Beautiful candle and fragrance.
Love it! Plan to purchase more to give as gifts.