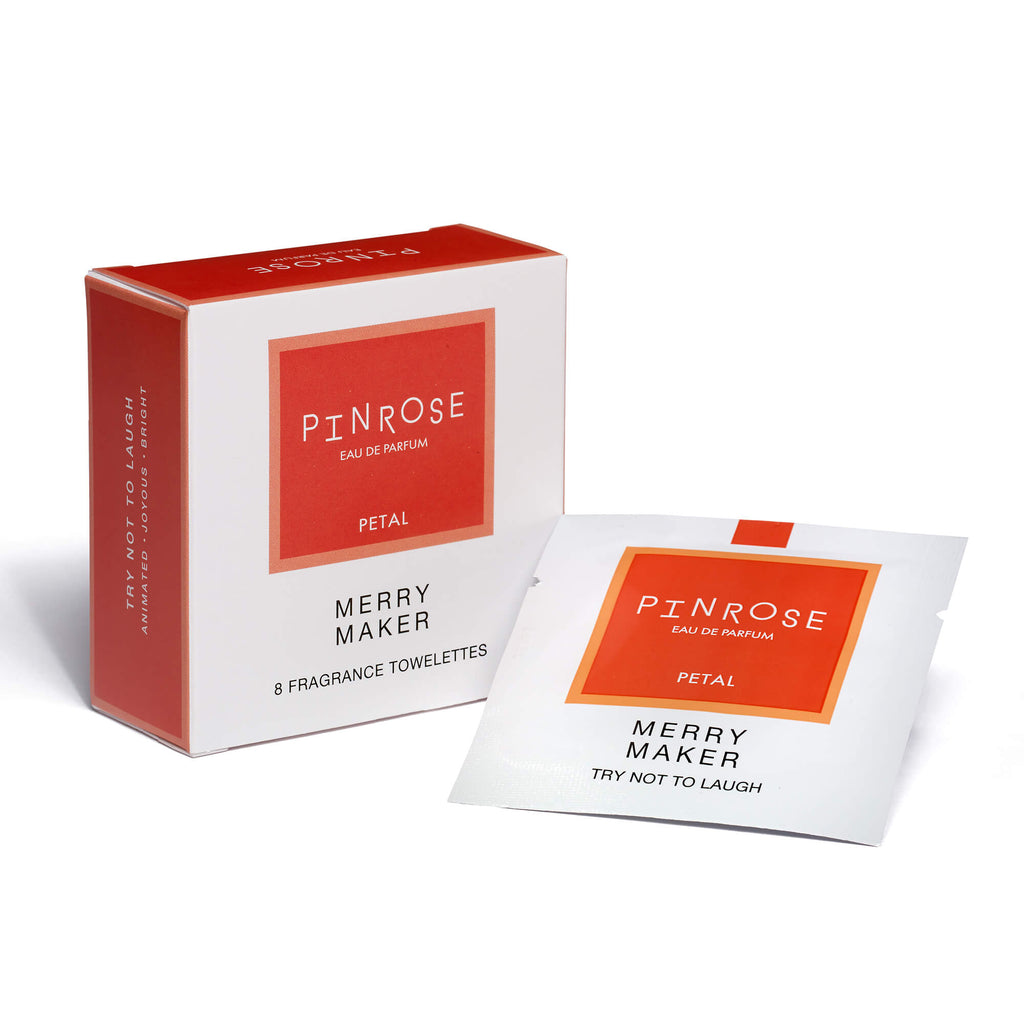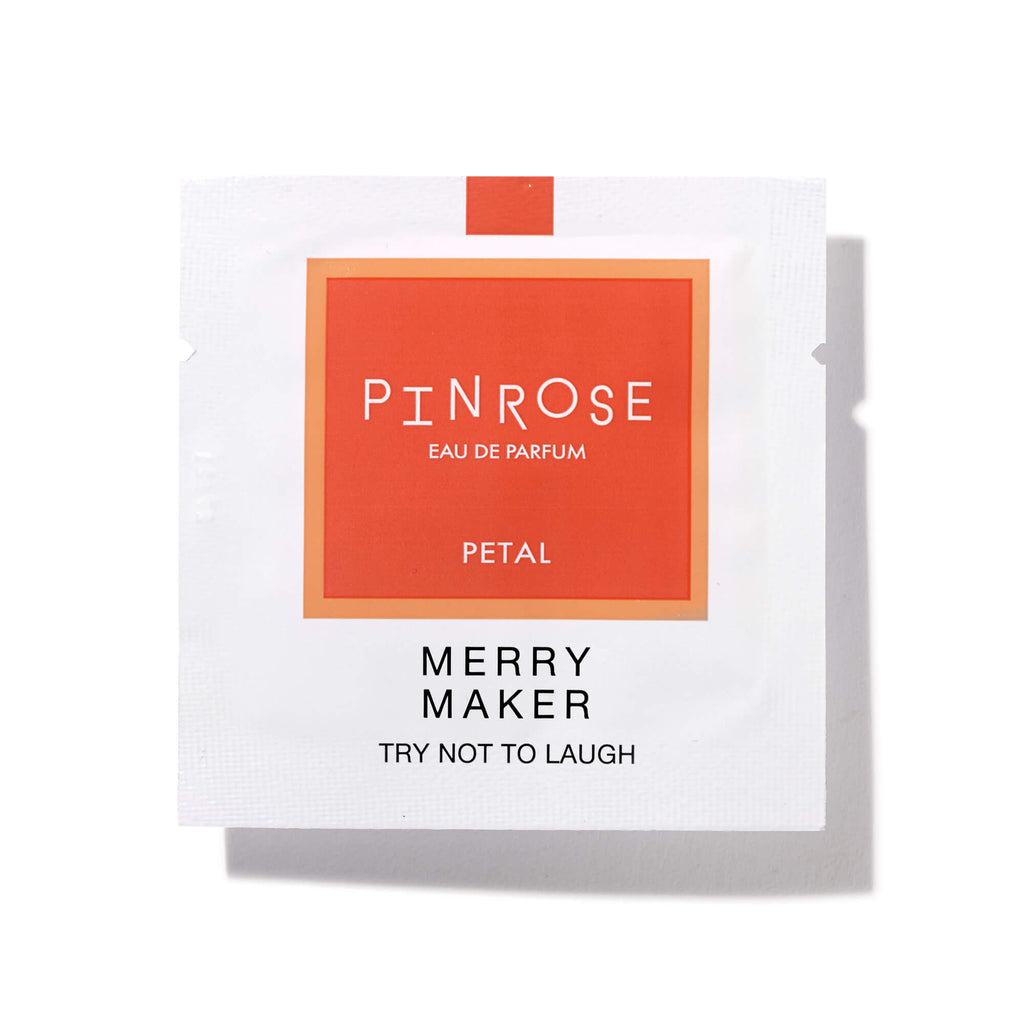 Merry Maker Petal Kit 8 Count
Product Description
Originally created for the heightened senses of pregnant women, Merry Maker is a nectarine-happy, aromatherapeutic burst of cheer not unlike the friend with whom you were always in trouble for giggling in class. Swipe with exuberance and just try not to laugh.

What is it?
The perfect way to discover your favorite PINROSE perfumes!

What's a petal?
A petal is an innovative way to enjoy PINROSE perfumes; each one contains the perfect dose of fragrance on an ultra-portable towelette.

How do I use them?
Petals are easy to use – just rub the towelette wherever you usually apply perfume.
Layer and play with abandon! Ideal for handbags, gym bags and travel – nothing to break or spill. Petal Kits make fabulous gifts for the fragrance lover.
Inspiration
Ingredients
Return Policy
We want you to be happy with your purchase. If for any reason you need to return your product, please contact us at nosey@pinrose.com.
---
I love the smell and ease of the wipes. Definitely worth it to start with these as a trail.
Absolutely love this scent. I get many compliments ❤️
Fragrance does not last long
Love ❤this!!!
My teenage daughter wanted this after using mine. So GOOD!!!
Beautiful long lasting scent
I absolutely love the scent. It stays for a very long time. Makes me feel beautiful
Smells great
Clean scent that lasts all day. I get compliments every time I wear it. A little pricy..
Beautiful scent, I like that it is a clean company with great values.
Smells great
I don't think I'd pay so much for such a small amount again but can't deny that it smells incredible and it's nice for your purse.
smells great
i ordered a 1oz bottle through ipsy (have pillowtalk poet coming too) and let me just say i'm so glad i found it. i can't stop smelling my wrist. smells floral and bubbly, and imo is multi seasonal. the citrus, pepper and leafy greens show through. i love scents that remind me of nature(besides the floral aspects) so this is definitely one for me.