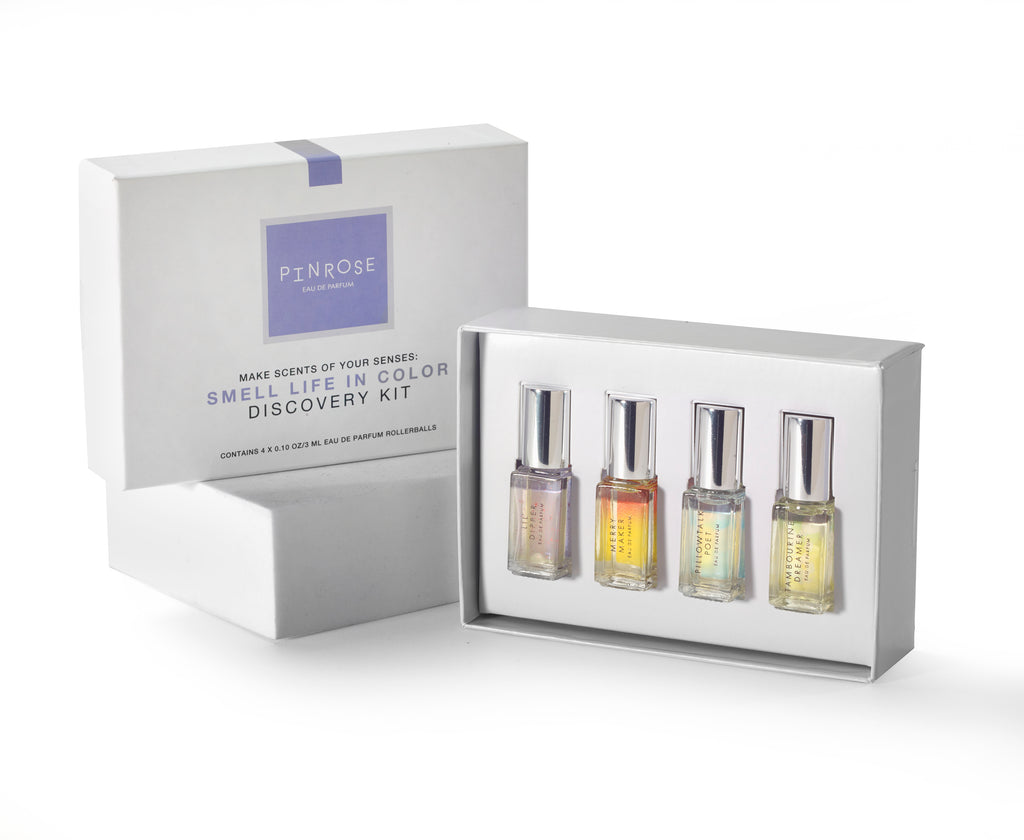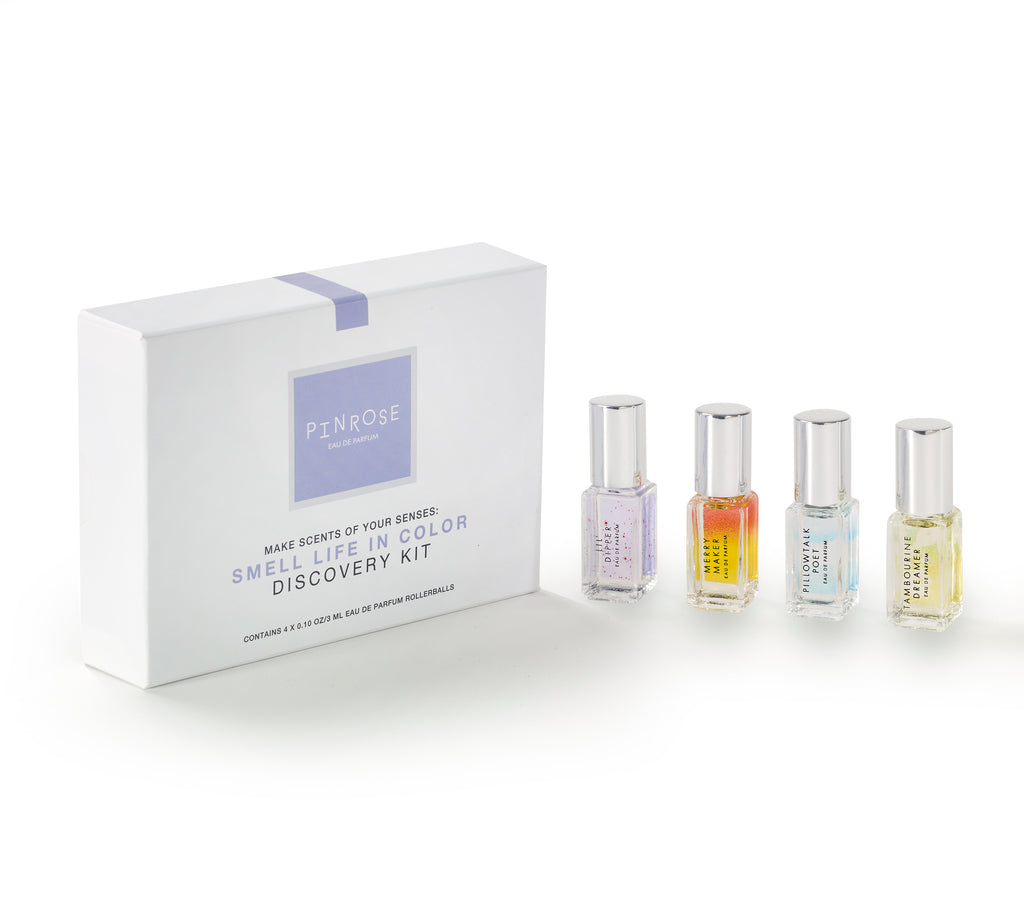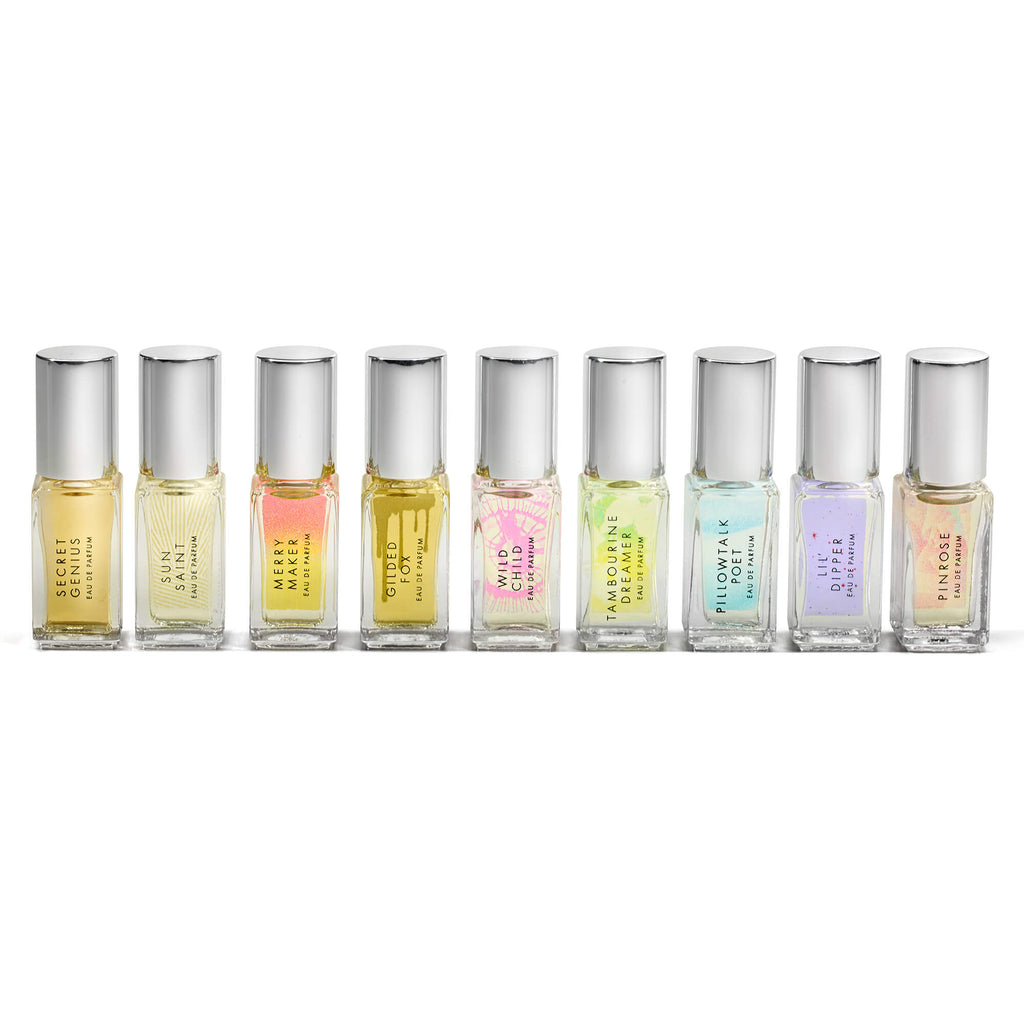 Smell Life in Color Discovery Kit
Product Description
NEW! Contains four of our most beloved fragrances in 3ml rollerballs.  
Lil' Dipper A cool floral with notes of lemon peel, peony and sandalwood.
Merry Maker A sunny floral with notes of nectarine, violet and Tonka bean.
Pillowtalk Poet An intimate, sensual composition with notes of powder, ambergris and musk.
Tambourine Dreamer A sophisticated woody floral with notes of bergamot, fig and moss.
ALL PINROSE PRODUCTS ARE CLEAN, VEGAN AND CRUELTY FREE.

Return Policy
We want you to be happy with your purchase. If for any reason you need to return your product, please contact us at nosey@pinrose.com.
---
PLEASE
Please allow us to pick the 4 scents we want, that would be amazing. Cause there's 4 that I love, and only 1 of them is included in this pack. I would order ALL the time if this were the case!